Fast Checkout. No Surprises.
Surprise parties are fun. Surprise fees are not. In fact, surprise fees during checkout are the #1 reason for cart abandonment, according to the Baymard Institute. That's why AudienceView Professional always puts you in control of your fees. And now, our new optimized checkout experience provides a static cart summary for patrons along their entire purchase journey. All items, fees, and taxes visible all throughout checkout. No surprises.
Nobody likes lines, wait rooms, or lengthy online checkouts. Research done by ElasticPath shows that 20% of online consumers will actually abandon a checkout if it takes more than one-minute. That's why our new optimized checkout experience is simplified with a 3-step progress bar, and makes purchasing a ticket fast and intuitive. And with 8% of online live-event ticket purchasers stating a frustrating checkout experience as the reason for abandoning their cart, our optimized checkout increases conversion and attendee satisfaction.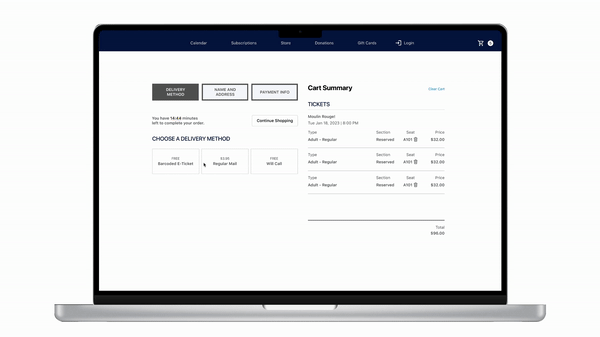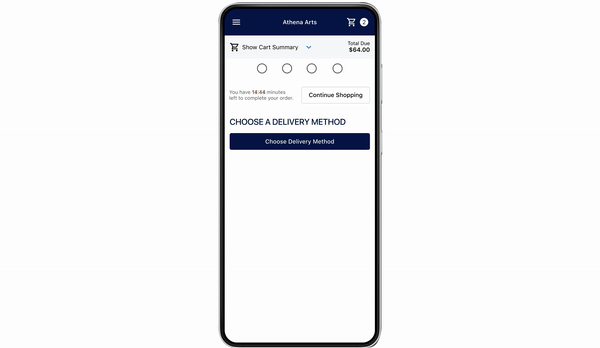 Higher Buyer Confidence, Higher Conversion Rate
Consumers demand flexibility and peace-of-mind, now more than ever. Whether it's the travel, retail, or live-event industry – consumers want to know they're covered if something unforeseen happens. It's no wonder then that live-event ticket protection demand has grown 200% since pre-covid, according to a recent STAR report, and orders for ticket protection on AudienceView Professional have grown more than 300%. In fact, the 2022 STAR Report, which analyzes live-event trends, included embedded ticket protection as their second most critical recommendation for live-event venues.
Given this, AudienceView is excited to launch a new third-party partnership with XCover, by Cover Genius. Cover Genius is the insuretech for embedded protection, licenced and regulated in 60+ markets and all 50 states, and integrated into over 70 ticketing companies' checkout flows.
Now, live-event attendees will have the option of adding ticket protection to any event. Embedded into the new optimized checkout flow for all clients, XCover will provide peace-of-mind through ticket protection that protects customers in case of illness, injury, and many others reasons.
Beyond an elevated attendee experience, XCover benefits you, our clients, as well. As evidenced by industry trends, purchase security and buyer confidence are in-demand now more than ever. So much so, in fact, that embedding XCover Ticketing Protection into your purchase flow has been shown to grow conversion rates by 8%‡. Combine that with reducing your support load by 7x ‡, and it's easy to see why XCover is integrated in over 70 ticketing companies' checkout flows
XCover is an industry leader in protection, with a post claims NPS score of +65 – it's no wonder XCover has a Trustpilot score of 4.7/5 ! Offering protection across live-events, travel, retail, banking, and more, XCover makes it effortless for attendees to purchase protection, submit claims, and receive refunds.
Completely free to clients & requiring no integration – embedded ticket protection will simply elevate the checkout experience. All fees, coverage, claims, and payments will be managed by XCover.
Any integration questions or requests can be directed to the AudienceView Support team at professional.support@audienceview.com
AudienceView Professional clients can view and vote on our Product Roadmap here
‡ Conversion statistics are from a wide-ranging digital retail study conducted by an XCover partner that measured XCover's impact on core conversion rates using a randomized split test of +70,000 visits over 20 days.
‡ Inquiry statistics are derived from an internal analysis of 1,355 random XCover support inquiries from December 2022, of which 1,258 (93%) had not activated their XCover account and 97 (7%) had.