ANALYZE AND AUTOMATE YOUR TICKET SALES REPORTING
Analyze Your Data with Confidence
Unlock actionable insights with AudienceView Professional's powerful reporting. From real-time attendance reports to accurate sales trend analysis and automated reporting, make data-driven decisions confidently and exceed your organization's goals. Experience the flexibility and efficiency of our all-in-one platform for smarter, more informed decision-making.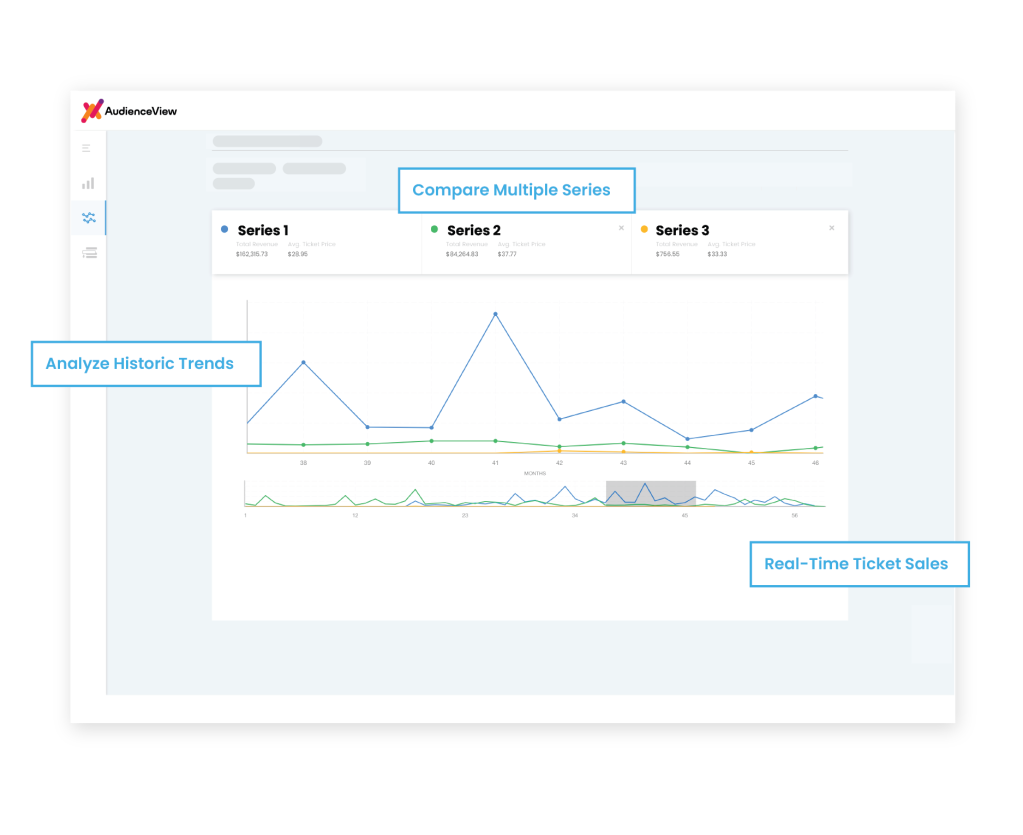 Detailed Reporting, Viewed Simply
Empower your entire organization with everything from real-time attendance reports, to accurate sales trend analysis, to easy event or series-level data access. AudienceView Professional enables your entire organization to make data driven decisions, confidently report metrics in real-time, and collaboratively share insights to exceed everyone's goals.
Accurately track and predict sales trends.
Accurately analyze and share financial reporting.
Easily view sales & attendance, real-time, at the event or series level.
Quickly track fundraising campaign effectiveness & progress to goal.
Easily track and share grant-specific metrics.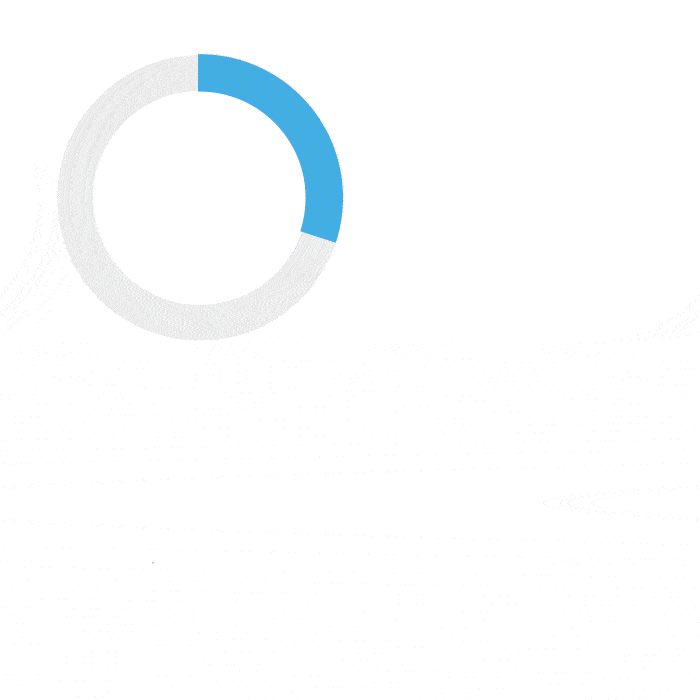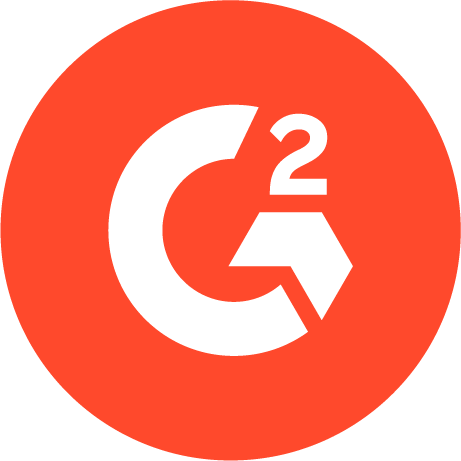 Our organization benefits from stream-lined ticket sales and comprehensive reports that we can generate from the click of a button – super easy! It's great to be able to see donors in ticket sales screens and the ease of reporting has helped with our post-show analysis.
Angelina M
Operations Assistant
Flexible Reporting for Deeper Insights
Customize data and reports to make informed decisions for your organization. Access 25+ easy-to-use, instantly-updated, pre-built reports, and utilize the report builder for cross-analysis. If you need different views or information, easily build new reports with custom fields, target segments, and patron relationships for deeper insights.
25+ easy-to-use and real-time pre-built reports.
Easy-to-use report builder for custom cross-analysis.
Quickly create custom reportable fields and tags on patron profiles.
Easily create custom target segments using multiple filters and exclusions.
Simply track and update multiparty patron relationships and households.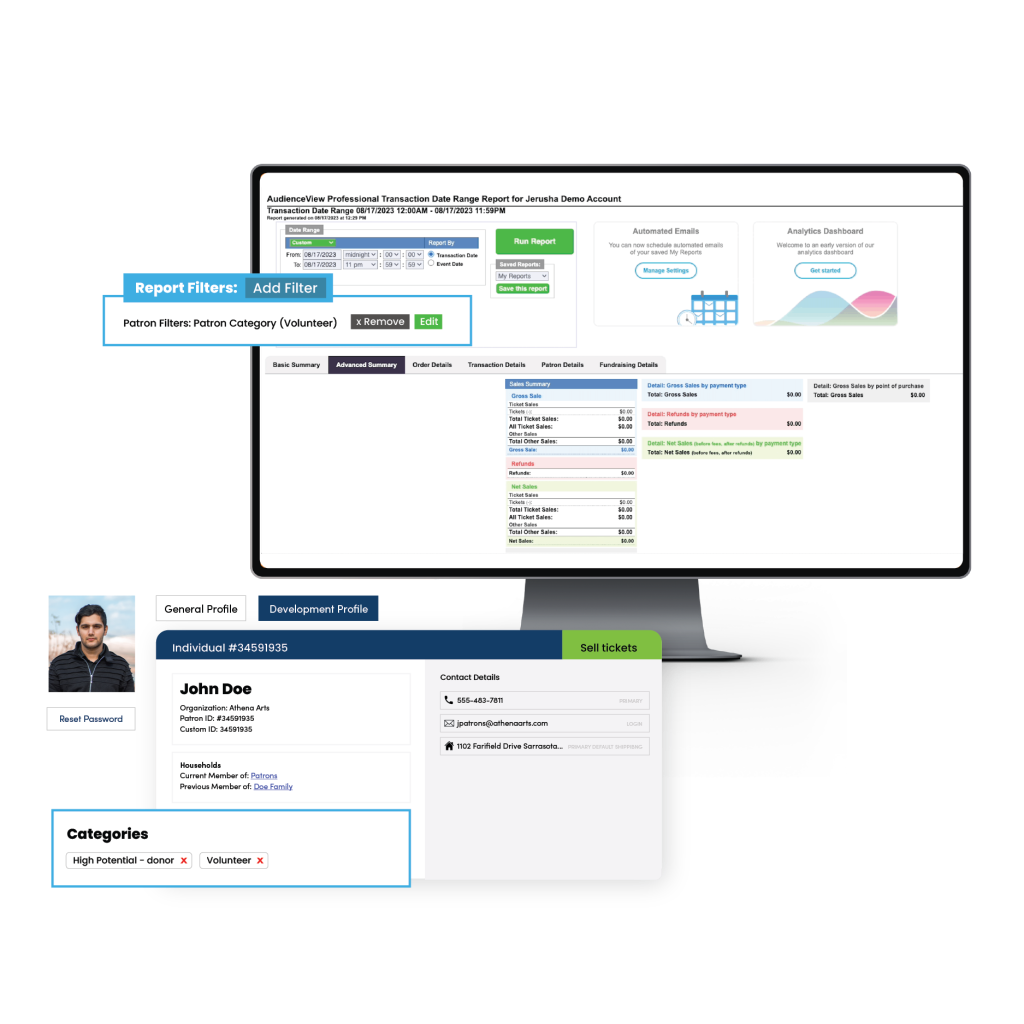 More Automatic, Less Manual
Unlock time and actionable data by letting AudienceView Professional's best-in-class data visualization and automation features become your always accurate, always on-time data analyst. Our clients sent out over 16.5k automated reports in 2022, saving over 2,750 hours of manual data analysis. That's the power of automated reporting, that's the power of AudienceView Professional.
Automate nearly any report for daily, weekly, bi-weekly, or monthly updates.
Varying levels of detail from snapshots to detailed views of transactions, patrons, or orders.
Share reports with internal and external stakeholders.
Powerful visualized Analytics Dashboard to compare series performance, track sales goals, and analyze total revenue or ticket sales trends in real-time.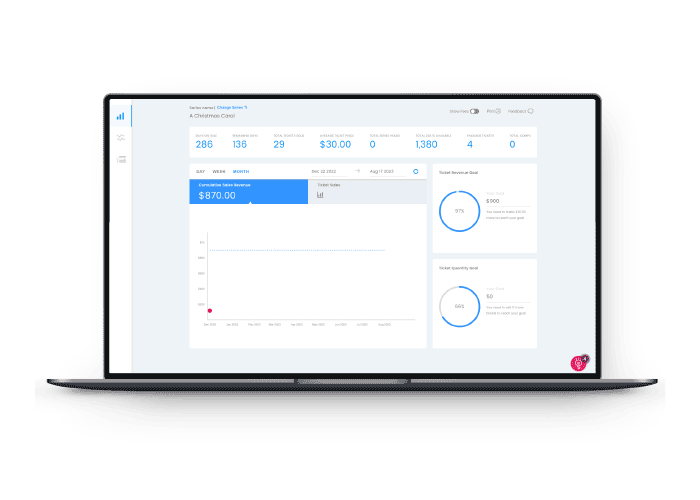 Want to see more? Questions?