Navigating a New Landscape: Insights on Attendee Behavior
Explore attendee behavior in the live entertainment industry based on a survey of 2,300+ TheaterMania subscribers. Gain actionable insights to improve ticketing processes, marketing strategies, and revenue.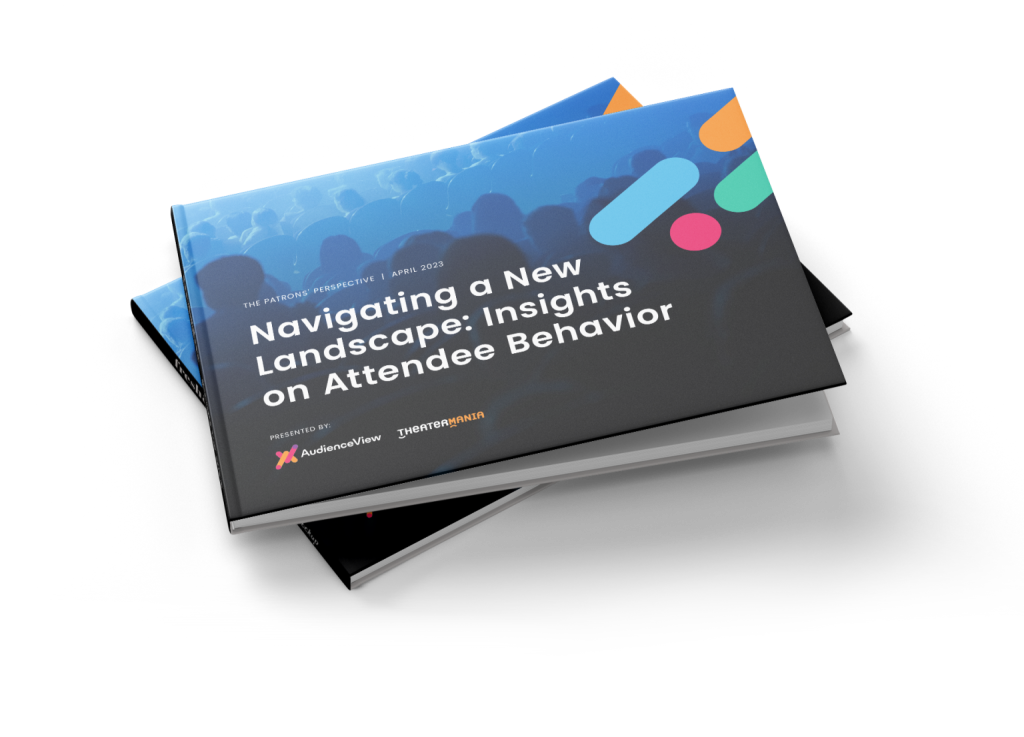 Sign up to access the content
Inside the Report
At AudienceView, we love live entertainment as much as you do. We recently surveyed nearly 2,300+ TheaterMania subscribers to find out what makes event-goers tick.
Our survey results provide a wealth of information on how audiences discover events, what factors they consider important when choosing to attend a production, and their preferred methods for purchasing and receiving tickets. We've analyzed this data to provide useful recommendations for anyone looking to improve their ticketing processes, optimize their marketing strategies, enhance patron relationships, and ultimately increase revenue.
We believe that our findings and key takeaways will help you better understand your audience and make informed decisions to improve their experience. We're excited to share our insights with you and hope you find them useful in enhancing your ticketing processes and building stronger relationships with your patrons.
KEY TAKEAWAYS
Learn how event-goers discover events, their decision-making factors, and preferred ticketing methods.
Use report recommendations to enhance ticketing, marketing, and revenue generation.
Leverage insights for informed, successful live entertainment endeavors.