In Conversation: John Schickedanz, Executive Director of The Englert Theatre
I am the Executive Director of The Englert Theatre, a renovated 1912 playhouse in Iowa City, Iowa now serving as a community arts center and 730-seat performance venue. Our theater had been a for-profit organization throughout its history but was re-founded in 2004 as a non-profit. That was made possible in large part to commitments from the city and generous support from the community. I think people see us as an important part of this community and they have a lot of ownership and pride in who we are.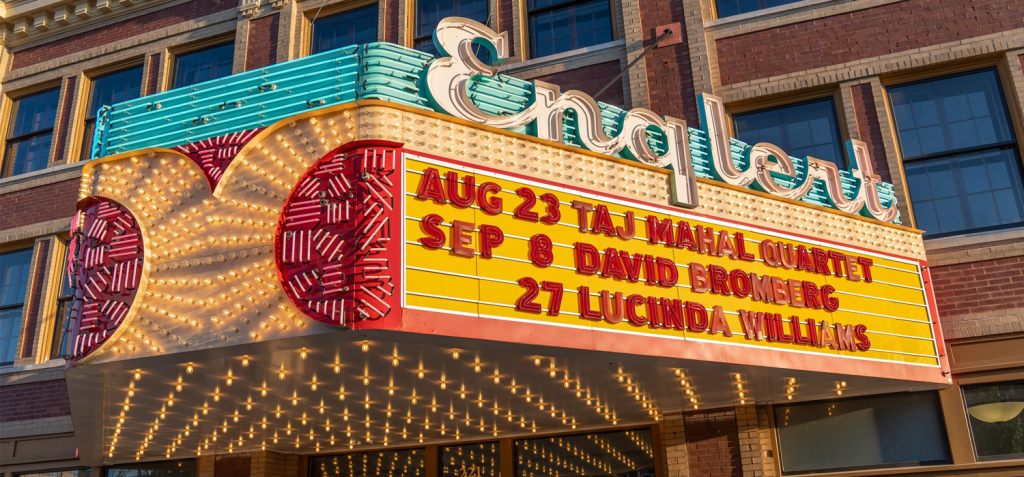 Before coming to Englert Theatre, I was in the financial services industry for about 10 years, leading the retail team at a local bank. I transitioned into the bank's marketing department and really enjoyed how we engaged with customers, diving into customer behavior and working with large sets of data to determine the activities that led people to make decisions in their financial lives. I learned a lot about data analysis during that time. Given the amazing reputation of The Englert, I was excited to apply for the Marketing Director position when it opened up in July of 2019. Shortly after being hired, however, we headed into the pandemic.
The pandemic forced all venues to re-envision what they were and how they were approaching their interactions with patrons and donors. It forced us to go back to square one in a lot of ways in terms of who we were.
We switched to AudienceView Professional after realizing that our current ticketing and donor management software providers were falling behind. I was happy to be given the opportunity to lead The Englert through that process of transition. The conversion process helped me to learn the ins and outs of the organization in a way that I hadn't had visibility to before. I gained a better insight into where our organization's revenue and expenses were coming from. I also learned how we were managing the organization to make sure that we were sustainable while also keeping ticket prices low and accessible.
When my predecessor stepped down, he recommended me for the interim executive director position, which I assumed during the pandemic. As I stepped permanently into the role in June 2022, I knew this was going to be a lot of work. It's not a sit back in my easy chair and reap the rewards type of thing. Knowing that I was going to be part of this amazing organization that has created a lot of positive change in our community made the opportunity something I was interested in pursuing.
AudienceView plays a big role in achieving our goals. Our previous ticketing system was not where we needed it to be in terms of a forward-looking patron experience. Things like the lack of mobile responsiveness and the number of clicks to move from a show to checkout (50 at the time) were a real issue. We had really started to fall behind the times.
We investigated several different vendors. AudienceView really fit the bill in terms of usability and customers know the next step they are supposed to take. We also needed flexibility to put shows on sale because no two shows are exactly the same. We have to accommodate renters, agents, and artists and really make sure that we are able to fit their needs.
We looked at the key things that we wanted to improve upon. I mentioned the number of clicks that it took previously to complete an order. We have been tracking conversion rates since we moved to AudienceView and they have increased. We are also looking at data like abandoned rates. We have seen an improvement in all of those metrics.
We implemented electronic ticketing for the first time as an organization at the start of July 2022. Before AudienceView, we were still ripping tickets for every event. That has been a huge shift for us.
The majority of our transactions no longer occur in our box office. Only 10% of transactions occur with a person-to-person interaction, so we needed to make sure that process was as painless as possible.
Mobile first is crucial as we move forward. We are seeing a huge increase in the percentage of transactions that occur through a mobile phone. Before AudienceView, people were not buying tickets through their phones because it was so difficult. They would either not buy a ticket or wait until they could get home and access it through a desktop computer. All the data points to people really wanting to encounter those types of transactions through their phones and we are seeing that growth month-over-month. There has been a huge jump since we switched to AudienceView.
We have improved the buyer flow considerably since moving to AudienceView. We've made a lot of changes, so things like deep links have been a huge asset to us. Being able to send out a coded link to our members so that they don't have to actually enter a code to buy a ticket has been a huge improvement.
We are not having nearly as many people come to will call anymore. Our lobby is fairly small and we sell tickets at the box office. Will call is right there too, then we have people checking tickets, all in a very small space. As we are trying to get 730 people through the doors as quickly as possible, that can become a nightmare. It has reduced the requirement for people to wait at will call, then get back in line and have their tickets checked. We are able to get more done with less in terms of the volunteers that are checking those tickets. It's just become a lot easier with mobile ticketing.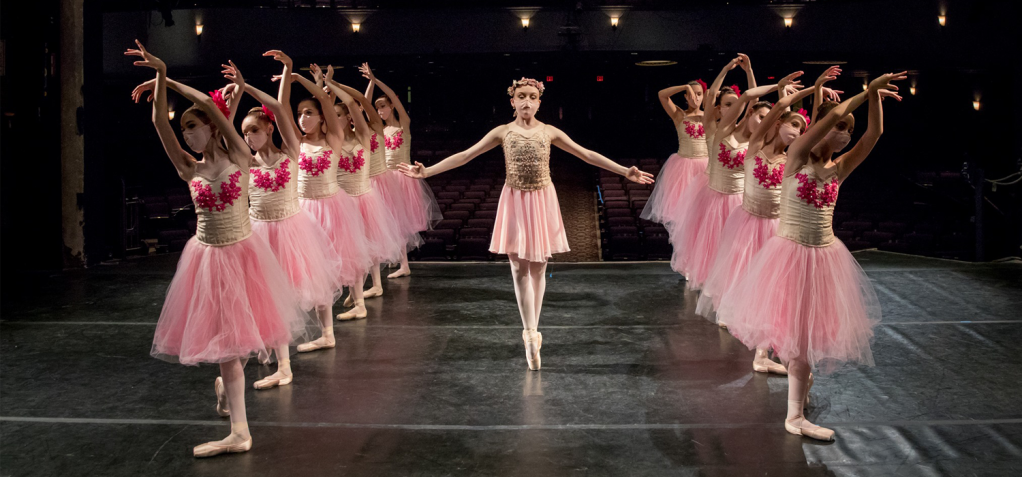 The other thing is somebody can be standing outside the theater and buy their ticket on their phone. They don't have to come to the box office anymore. That was not possible before, both because we didn't offer electronic ticketing and because our old ticketing system was not mobile friendly. It has made that whole process a lot easier. People can buy a ticket on their terms rather than us forcing them into a sales funnel that they may not be comfortable with.
Electronic ticketing gives us a lot of useful data about who's not attending a show. It gives us a touchpoint to identify why you didn't come so that we can either improve drop counts or provide additional touchpoints like discounts for future shows. There are a lot of small things that have built up to a much better experience for users.
The negative feedback that we were receiving from our previous ticketer has gone away. People don't have to think about the process anymore or when they are going to get information about a show. It's standardized now. We then follow up with you directly after the show to see how it was and if there is anything we can improve upon. Customers know what to expect as they go through the actual ticket buying process.
Technology is now the greatest touchpoint with patrons. Like I said earlier, only 10% of our tickets are actually sold through the box office, so it has really become the face of the organization and a representation of how we want to care for our patrons. If you don't have that right, people are not going to recommend you or subscribe to your newsletter or come to events.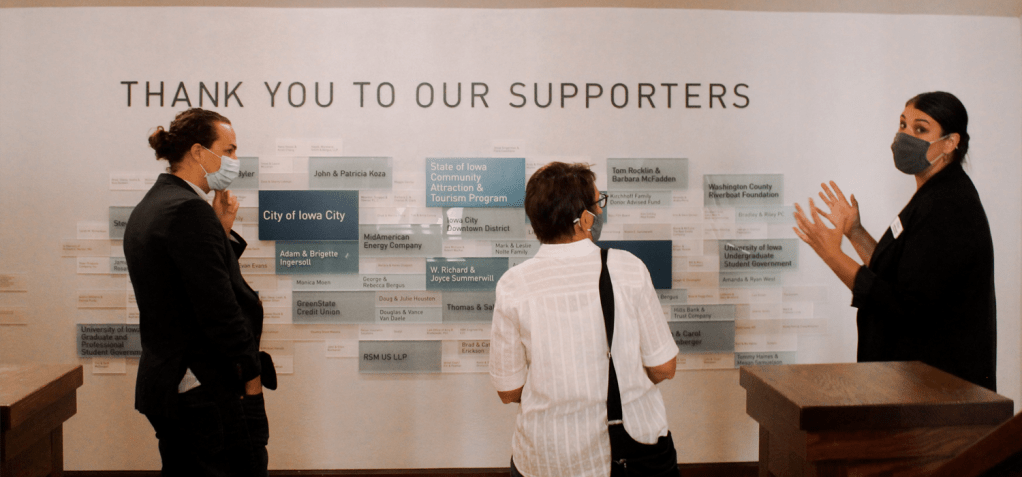 One of the things that seems so simple that was new and exciting for us was pre- and post-show emails that were automatically sent to patrons of the show.
We have a lot of different ways that we communicate with patrons. We have reoccurring newsletters that come out by e-mail. We do one every week that is on Wednesday, it's upcoming shows. We also do one every Saturday that we call the Roundup. That is more editorial based, so talking about why a specific artist is important or what it means that we are programming in other spaces. We use some retargeting through our website, which is generally beneficial, and then we also do actual mail. There are a lot of different touchpoints that we utilize in terms of mass communication to our patrons.
Almost all of those communications rely on ensuring that we are getting it to the right people based on their preferences and their previous actions. We know that previous action is a great indicator of future action, so we are relying on that in a big way. This ensures our communications are touching the right people rather than using the old spray-and-pray method, sending out a million communications to people that may or may not care about them. That's how you make people mad. We don't want to do that.
All of the decisions that we make on a day-to-day basis regarding show promotion are coming out of the data that's coming from AudienceView. That's been a huge benefit to us. We are able to look at that data in real-time, whereas before it was so difficult to interpret that we might do it on a monthly basis.
Executive directors must focus on data and CRM. The pandemic taught us a lot. We always joke that we were experts about what was going to happen at a show. We could predict pretty comfortably how many people were going to buy tickets for a show before it ever went on sale. The pandemic turned that on its head.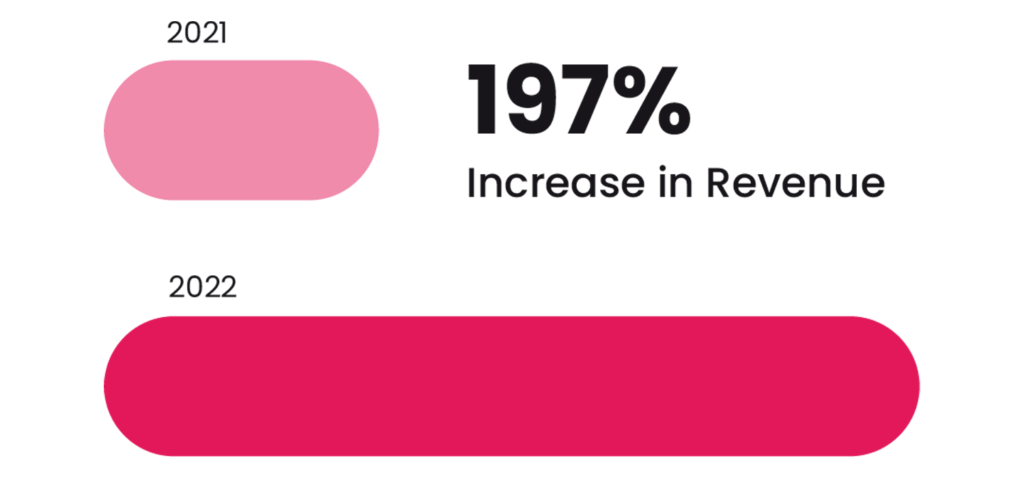 We are seeing a lot more people buy tickets immediately before a show rather than buying them far in advance. We are seeing different demographics react to the pandemic in different ways. Are they comfortable being in our space? How does that change with seasonality? Are they affected more in the winter than they would be in the summer? We have to re-analyze how patrons are interacting with the content that we are bringing to our spaces and you can't do that without data. If you are just using anecdotal information, you are missing a lot.
I get both daily sales and weekly sales reports. We also get a monthly donations report. I pull reports all the time. That is something that is way easier in our current system than the system that we used before. The reporting modules in our old system were pretty archaic and if you weren't using a pre-set report it was very difficult to ensure that you were getting the data that you were actually anticipating.
AudienceView is exactly what I would anticipate in terms of data management software and being able to pull data out of the system. I don't think there's ever been a situation where there was no way to pull that report. You can really hit on all of the data points that you're trying to get at.
In terms of CRM, we have seen a huge shift in our development efforts. We used to have a membership program that was extremely accessible, but we were managing a couple thousand members on an annual basis. We've trimmed that with intention to say it's not so much about the perks, it's about your investment in the local art scene.
The Fellowship for the Future is our program for large donors who are really invested in our cause. They are giving way beyond the amount that would necessitate or make them eligible for perks. CRM becomes really critical as we look at that group in particular. It is not so much about catering to them. It's about making sure that we have information that tells us why this person is so invested in us and what types of actions are they taking based on our programming and our development opportunities.
One of the biggest changes for us has actually been in the back end. We only had one person that was trained in our old system to put events on sale. That creates a real bottleneck. We would have a lot of instances where agents were hounding us, asking where is the link? Is it on sale? Are we going to miss our on-sale time? That's not the case anymore. We have many people that are trained in the system now because of the way that AudienceView walks you through putting a series on sale. It's very straightforward and linear.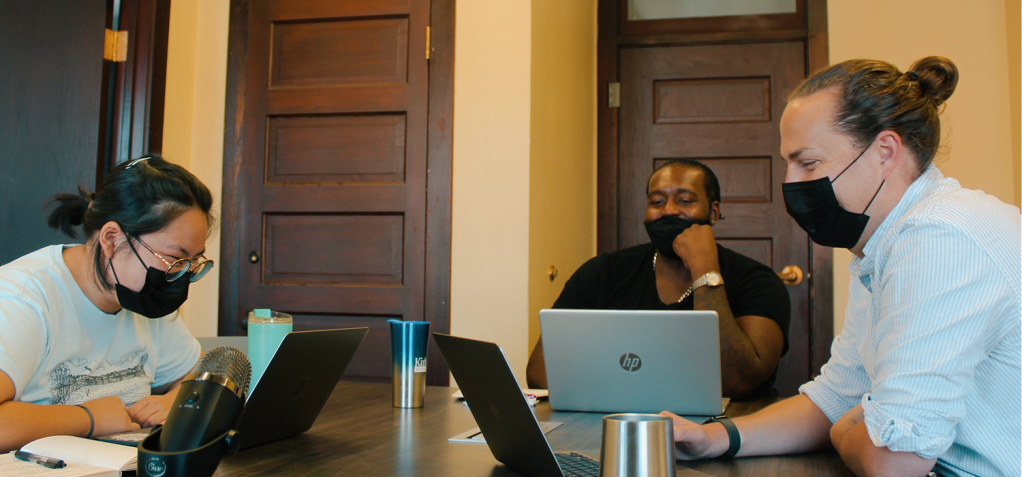 The other thing that has improved on the back end is our ability to settle shows. The ability to review weekly sales data has really improved and so our programming team has a lot more insight into what's actually going on either in pre-settlement or settlement. That has been a real benefit as well. There is no confusion about a report saying something but we don't know where the numbers are coming from. It's very clear and that's been a huge asset to us.
We have long had a commitment to DEI (diversity, equity and inclusion) efforts. We are going to recommit to that in an even bigger way as we move forward, making sure that our workforce is diverse, that our programming is diverse and that we are creating a safe and open place for people of every background within our four walls and beyond.
The performing arts industry still has a lot of work to do in terms of diversity, equity and inclusion. That is going to be built first on data. You need to figure out what your baseline is so that you can make real improvements. If it's just a commitment that goes into a handbook and is never seen again, you are missing the point. Having information about how patrons are interacting with certain types of content is going to be really crucial as we move forward.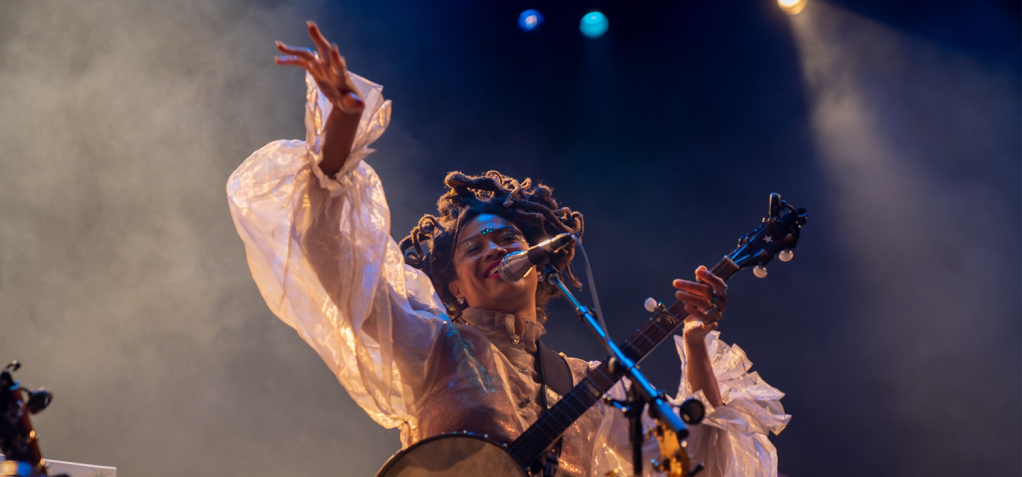 We need to have diverse artists that bring in diverse audiences. We're trying to build both at the same time and ensure that we have a safe space that we can provide. We are trying to use data to show what small steps we can take and how they are improving the diversity in our ticket sales.
If your organization is considering new software, ask your potential ticketing vendor what their goals are for the future and how they see the industry changing. Ask what resources they have to obtain data that creates useful touchpoints for patrons. If you are looking at the current environment, you are missing the boat. You need to be looking at where the industry is going 5, 10, 20 years from now.
We have done a lot of work in the non-profit industry showing impact through narrative. I think as we move forward, more tours are going to be interested in seeing actual data and how we are impacting the community. I am really invested in trying to build out those data points before it becomes required so that we have a baseline and can show what's been done, and we have a good sense of who we are and the direction we're headed.
We need to be using data in a more intelligent manner. I think a lot of people are picking up on that right now and that's why we've seen a huge boon in not only what ticketing platforms are able to do, but who's actually utilizing those resources.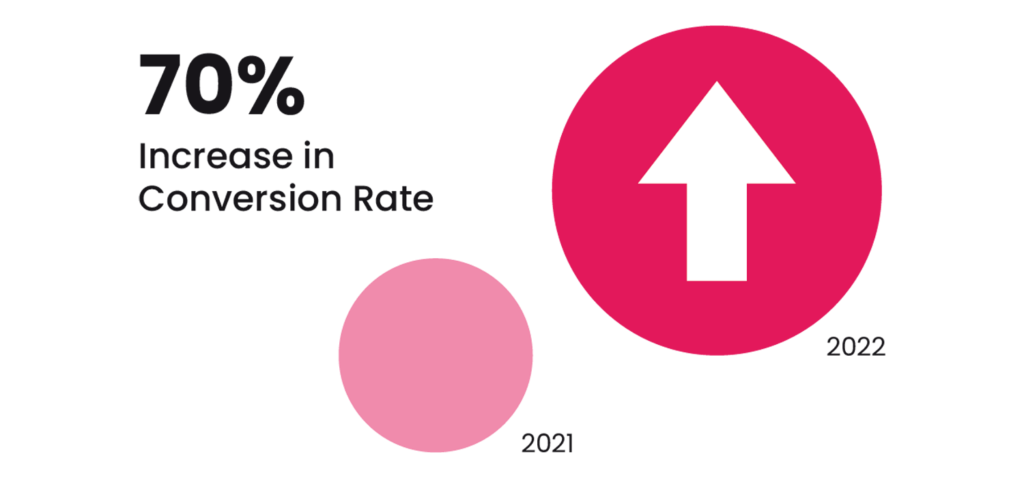 I also think it is important to analyze people's actions and try to build personas. If you search for something on Amazon one time, you are being hit up all over the Internet based on that product search. If you are interested in that product, there's a good chance you may be interested in something related to it, so really try to understand why your patrons and donors are taking actions and then build out personas in terms of what that patron looks like. What does their family look like? Where do they live? What types of things are they interested in? What are they doing on the weekends? Things like that can help you picture what groups of patrons want when it comes to communications, purchases, donations and more. That has been a huge asset throughout my career, and I think that is an opportunity that that more venues can take.