Companies of all types and sizes use box office software for ticket sales, marketing, fundraising, and CRM. More robust box office systems can also provide powerful reporting and analytics to help with business insights.
In this post, we will delve a little deeper into what box office software is and how it works, what point-of-sale is and why it matters, and look at the six new trends in box office software shaping 2024.
What Is Box Office Software?
Box office software is an online system that helps manage virtual or live events. Organizations can set up a new event, promote it, sell tickets, and manage guest information. The features of each system vary greatly. Some of the features may include:
All-in-one solution that combines and shares data between departments
Flexible subscription packages for repeat patrons
Promotions
Donations
Fundraising
Audience segmentation, tagging, and data collection
Marketing Features
Full-featured CRM
White-label branding
Reporting and analytics
The benefits of using box office software include saving time and making live event management more efficient. By sharing data, you can see patterns, target specific markets, and increase revenue.
Not all box office software is created equal. Many of the packages lack the features of AudienceView.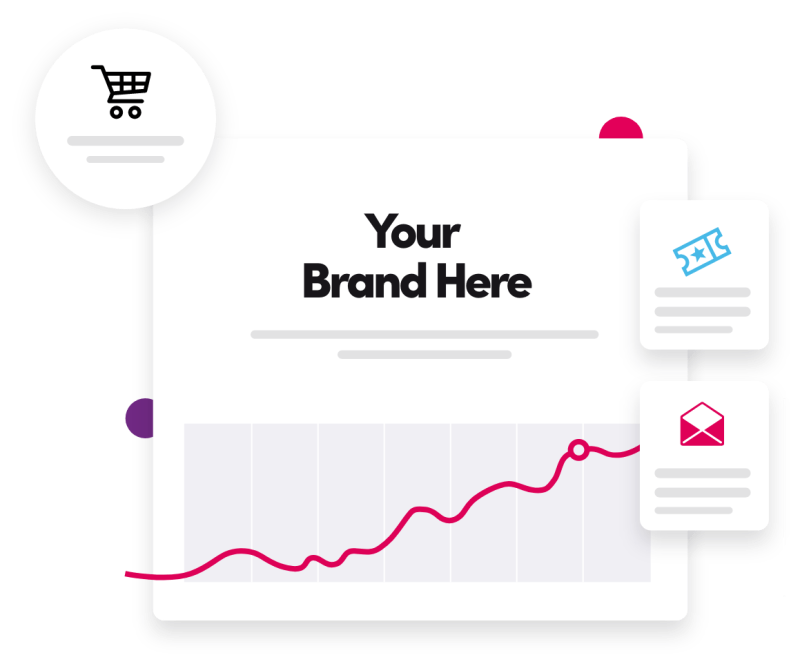 Why Is it Called Box Office Software?
Historically a "box office" is the place where people would go to buy tickets for admission to an event. Now that things have transitioned online, the name remains and aptly represents what box office software does. It is still the place people go to buy tickets for live and virtual events.
What Is Box Office Point of Sales (POS)?
POS is an acronym for "point of sale". Box office point of sale is where you ring up your customers and take money to sell tickets.
Although most business now occurs online, it's essential for a live event company to also offer POS options so customers can buy last-minute tickets right before the event. A good box office software will include a POS feature.
As with any industry, it's crucial that the live event industry pivots as technology evolves and new trends emerge. Some exciting things coming in 2024 reflect social and technological changes and will help improve the industry while offering more options to attendees.
Trends to Follow in 2024
1. Augmented Reality and Virtual Reality Events
Augmented and virtual reality have become incredibly popular across all industries. By integrating these technologies with live events, companies can enhance the user experience and offer new ways for attendees to interact with the event.
Box office software will expand to become a platform that supports AR and VR options for patrons. Virtual reality will offer a completely immersive experience for users at home, so they feel like they are in the live audience.
2. Hybrid Events
Hybrid events allow remote and live attendees to enjoy the same event with similar inclusive, engaging, interactive features. Additionally, hybrid events provide multiple revenue streams. Advanced technology will be vital to making this happen.
Interactive event apps, powerful box office software, streaming platforms, video conferencing tools, and networking options will be some ways these hybrid events will come to life.
3. AI-Driven Experiences
Artificial intelligence (AI) is transforming business in exciting new ways every day. Experts see AI shaping the event industry in various areas, such as event automation, ticketing, registration, data collection, and marketing.
Robust box office software that automates many live event tasks can free up staff for more critical things saving time and money and making an event operation smoother.
4. More Personalization
Using vast data collection tools, event hosting companies can profile users and personalize events for each individual. To make the event more interesting for attendees, event hosts can tailor agendas and networking opportunities specifically for each ticket holder.
5. Focus on Sustainability
The ticketing software industry is expected to focus more squarely on sustainability in 2024 through:
Sustainable events
Reducing waste
Recycling programs
Eco-friendly materials.
6. Event Gamification & Interactive Elements
It's not enough to host a great event these days. To keep the audience engaged, companies need to offer more. In 2024, this means gamification and interactive elements like scavenger hunts, quizzes, and competition between players. Gamification will work well with sporting events.
These new interactive features offer live event hosts the opportunity to express key messaging and reinforce brand loyalty.
How to Keep Up with Future Trends in Box Office Software
AudienceView has the #1 Box Office Platform, as rated by G2, and are continually analyzing future trends and building our box office software to stay ahead of them.
Before choosing box office software for your company, check out our Ultimate Guide to Buying Ticketing Software.