STREAMLINE TICKETING FOR SYMPHONY AND ORCHESTRA EVENTS WITH AUDIENCEVIEW
Theatre Ticketing Software
Arts organizations are in the business of producing memorable events. These events no longer start with the curtain rising or end after the last note. Today, they begin with event discovery and continue on until a patron raves about their experience.
It's no secret that the art on your theatre's stage is supported by revenue from ticket sales and donations. That's why the theatre ticketing software your organization uses is critical to your overall success.
Your organization's box office software must do more than simply allow you to sell theatre tickets online – it must play the lead role in attracting, retaining and growing your customer base. The most successful arts organizations get it all in one system – a powerful theatre manager software that brings all ticketing, fundraising and marketing activities together.
Ticketing with AudienceView Professional
From a branded customer buying experience to event ticket sales and fundraising, AudienceView Professional is your all-in-one ticketing, marketing, CRM and fundraising software.
Click on the video for a short preview of AudienceView Professional.
AudienceView is Your Ideal Partner
AudienceView believes in the power of live events and its purpose is to ignite that passion in people around the world. AudienceView started with a passion for an industry and a belief that there has to be a better way. We've grown and changed over the years, but we still believe there's always a better way. No matter your organization's size and goals, AudienceView has theatre ticketing software that's the perfect fit. After all, we're the performing arts specialists.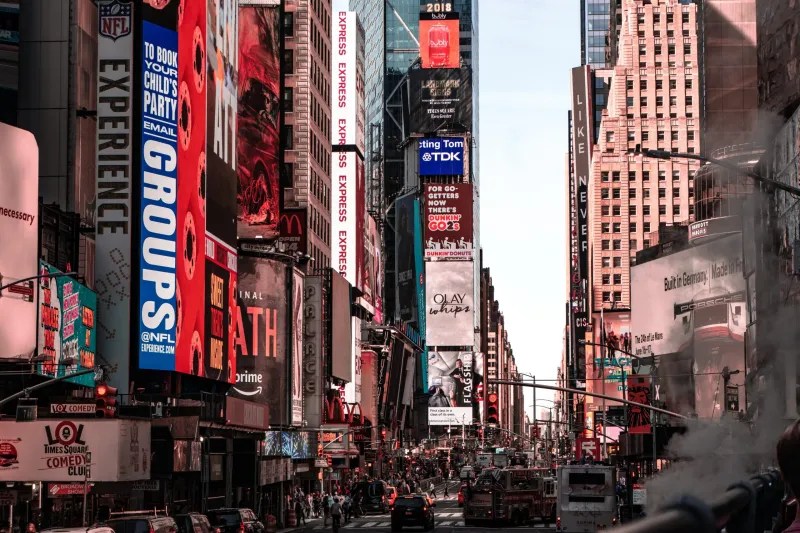 All-in-one solution
AudienceView helps ticketing professionals tackle the complexity of running a live events organization and breaks down silos by providing you with a single tool that supports all of your functions – box office management, ticket sales, customer service, marketing, fundraising, CRM, reporting, analytics and more – in a single solution.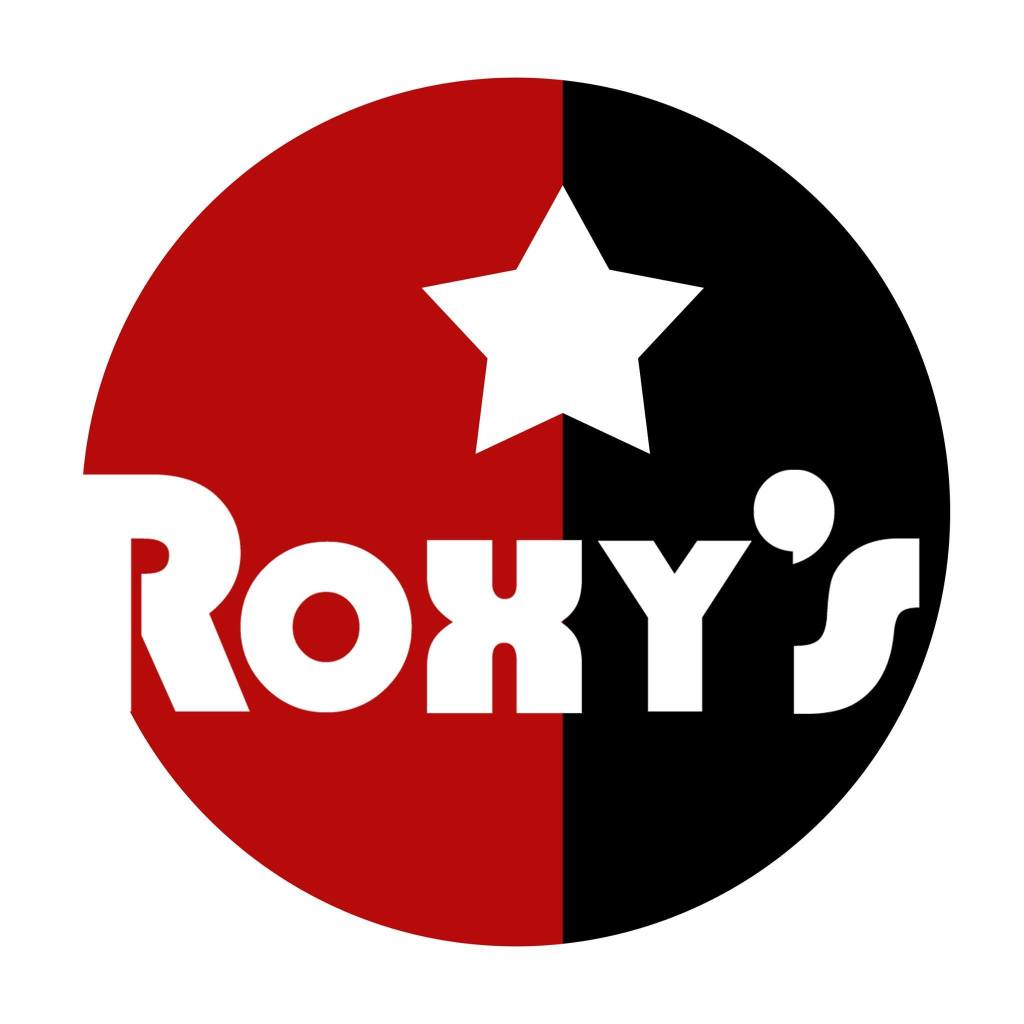 I love the flexibility of the program choices to choose seating arrangements, differing packaging options and the reporting system is outstanding.
Boost sales & fundraising revenue
Convert one-time ticket buyers to loyal fans with flexible subscription packages, promotional codes and donation campaigns.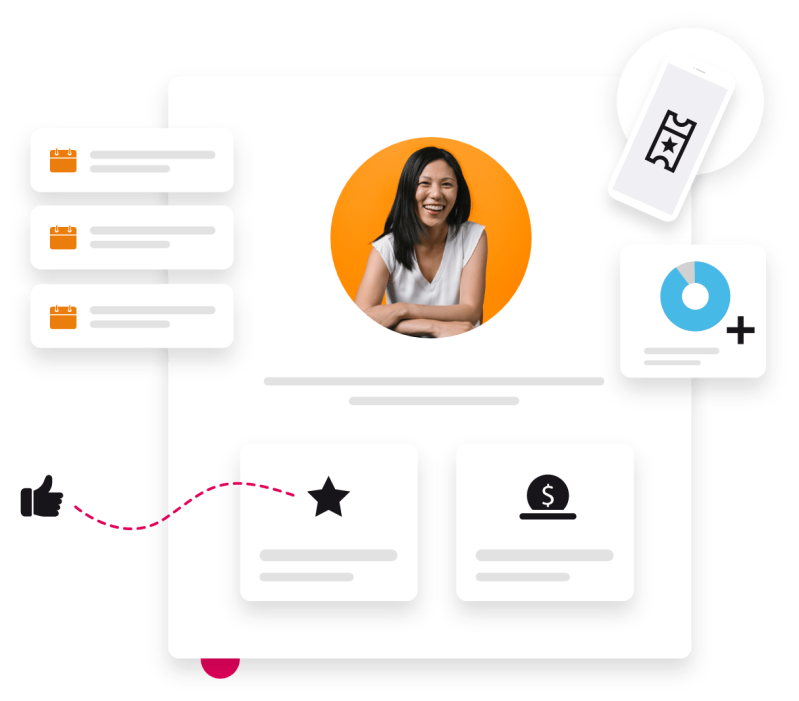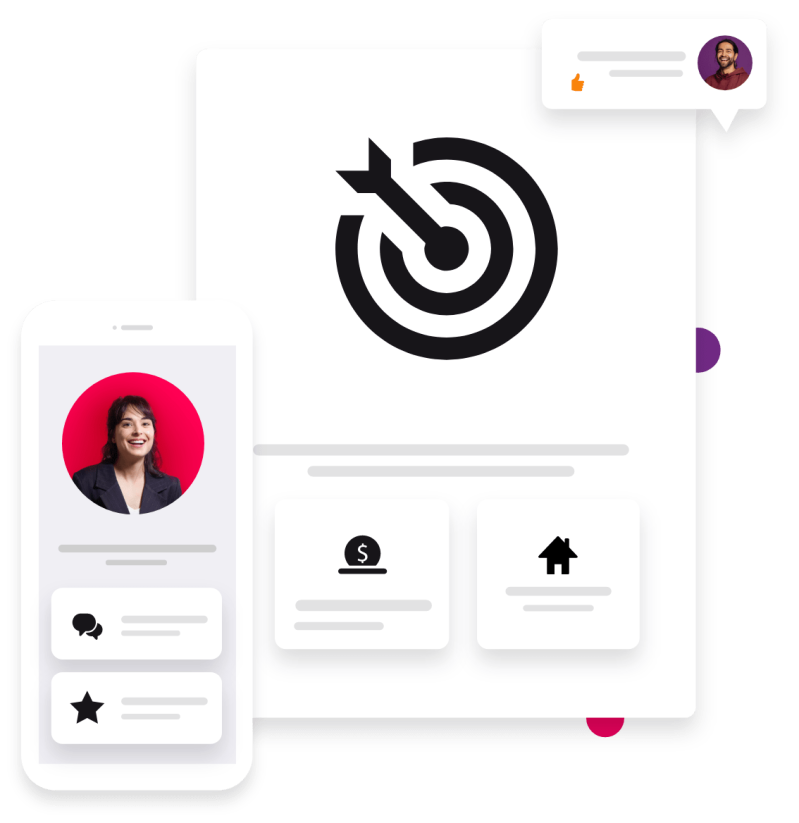 Enhance audience engagement
Get to know your customers better through data, tagging, household management and segmentation to target offers and fundraising campaigns.
Streamline your box office
Get access to an intuitive software that's easy for staff and volunteers to learn. Process walk-ups quickly with a few simple steps.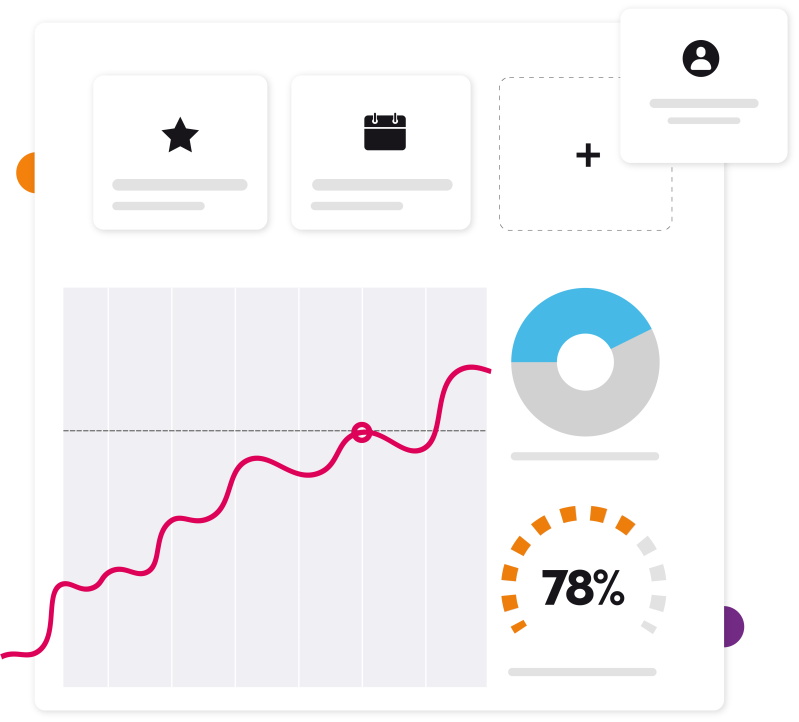 Understand your business better
With reports that offer flexible filtering for easy automation and exporting, comprehensive reporting is at your fingertips.
AudienceView's product portfolio of ticketing selling software
AudienceView's difference starts with our product portfolio, which is robust and can serve the needs of the entire marketplace. We have a diverse roster of performing arts clients that selected us to help with everything from timed entry ticketing to university ticketing to powering online ticket sales for events. No matter how complex or simple an organization's box office needs are, we have a theatre ticketing software to match.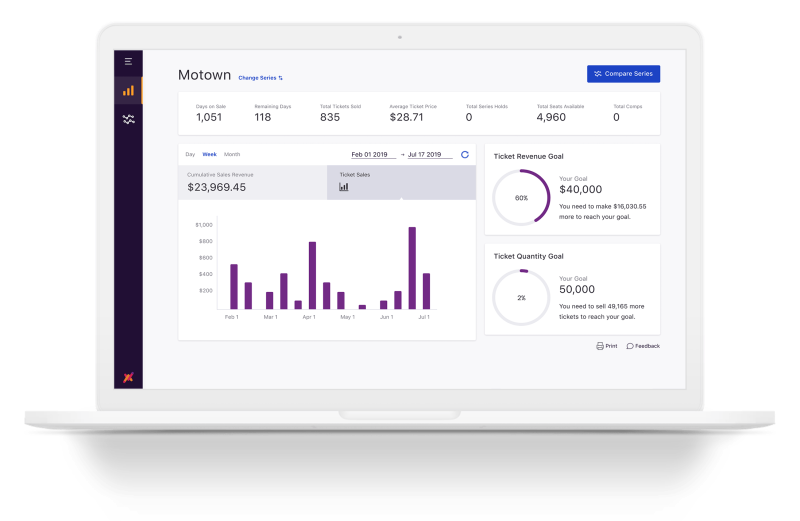 AudienceView Professional is the better way to manage your live events
As the go-to ticketing, marketing and fundraising platform that hundreds of organizations count on, AudienceView Professional (formerly known as OvationTix) is reliable, easy to use and can handle everything from the largest on-sales to helping you engage with important customers.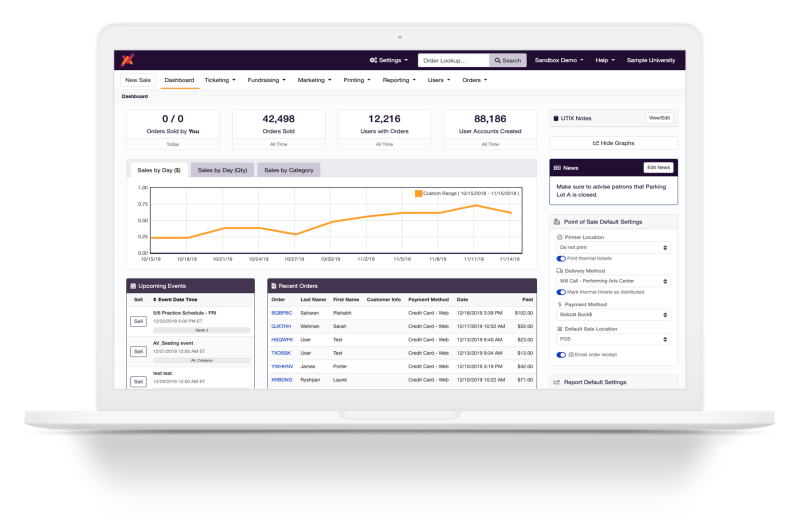 AudienceView Campus takes university ticketing higher
For performing arts, athletics and student life ticketing, AudienceView Campus, (formerly known as UTIX by UniversityTickets) was born on a college campus to meet the unique needs of the higher education market. It is continually battle tested and enhanced to ensure your next event is a success.
Strength in numbers
Through an unmatched set of solutions that includes innovative technology, popular consumer brands and a unique engagement model, AudienceView supports 9,000+ venues, processes over $3 billion in ticketing and fundraising transactions and sells over 110-million tickets each year.
AudienceView is proud to be the theatre ticketing software partner for the following organizations: