Christine Payne
From game-winning goals to thousands of people singing in unison, live event attendees share many epic event moments on social media. Encouraging passionate fans and brand ambassadors to share more micro-moments is important to promote — and increase — engagement, loyalty, ticket sales, subscriptions and donations. In his session from the INTIX 2019 Inspiration Stage, AudienceView's Senior Marketing Manager and social media expert Nick Begley shared a variety of budget-friendly ways to encourage eventgoers to do just that.
"I love to share moments," says Begley. "This is my family, and we are obsessed with live events. Not only am I in the industry, but I just love live events. It's something that drives me. We are constantly going to arts, sports and general events. I also love photography, so I'm always trying to find that angle. What I find frustrating with some venues is there's not always the opportunity [for a shareable moment] … especially in the arts. I think we're all kind of tired of the playbill shot, so what can we do that's a little bit different?"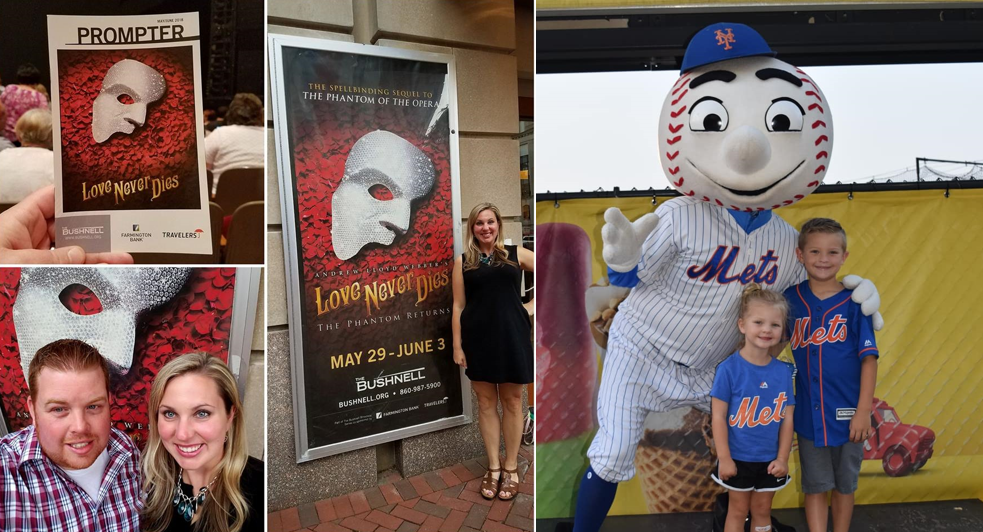 Begley started with the basics. What exactly is a sharable moment? Simplistically, it's content that your audience or fans want to share. This could be anything from an event that's happening within a larger event to a great photo opportunity in your venue. It may seem obvious when something amazing happens before your very eyes. But sometimes, it can be something that is just a bit different or a little provocative — something that will compel a person to take a photo or shoot video and then post it to their social networks.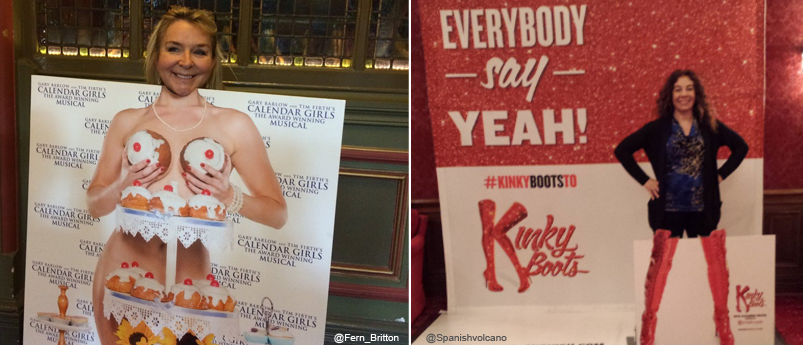 While these moments can be created and shared by organizations themselves, Begley says it is always better when they come organically from enthusiastic attendees.
"People are generally wary of direct marketing or direct messaging from organizations," Begley says. "The goal is to produce content that is authentic and creates trust. The idea is to encourage an army of people to create that content for you so the authenticity grows."
Indeed, in a survey conducted by Salesforce, 54% of respondents said they trust information from online reviews or recommendations from their peers, whereas only 20% trust it from the brand itself.

"It really increases the trust factor when it [comes from] someone you would consider a peer because you are interested in the same type of event generally," Begley says. "Believe it or not, not everyone knows about your brand, your venue or your event. If you're encouraging people to share their experience, especially on social media, it drives awareness. I think we've all become accustomed to scrolling through our timelines and saying, 'I didn't know that was playing' or 'I didn't know that existed.' The look-alike audience is very powerful because generally you are friends with people who have similar or the same interests as you, so it's spreading virally and naturally. And because it is our peer group, it is more influential."
Not only more influential, but also more widespread. "If you look at our average friend group, say 300 friends, if you continue to amplify that, you are reaching people with 2,000 friends," Begley continues. "That reach is incredible, and it's the right people."
Besides the obvious value of influencers helping to drive excitement and sales, Begley notes the cost savings that come from fans and supporters doing some of the heavy lifting on social media.
"Not only is it saving money on creating content and supplementing content, but it's also saving time … Nobody ever says my marketing department or my ticket office is too big; that doesn't exist," Begley says.
All this begs the question, what can organizations do to encourage more social media sharing by attendees and supporters? Begley suggests a number of things, including setting up your events and venues for success.
"In performing arts specifically, there are darker lobbies and there's not really an opportunity to share content that's happening on stage or in the show. How do we overcome those challenges? One of the concepts that I really push is this idea of lights, camera, action. In your lobby or function space, have a well-lit area that is properly branded, and encourage people to take photos," Begley says. "Again, I think this step-and-repeat is fairly simplistic, but it is an option. And the action part of it is to have a volunteer encouraging people to take photos or actually taking photos for them."
On the sports side, Begley shared a success story from the Seattle Seahawks — they literally showed people where to stand, told them what hashtags to use and recommended specific social media channels for sharing.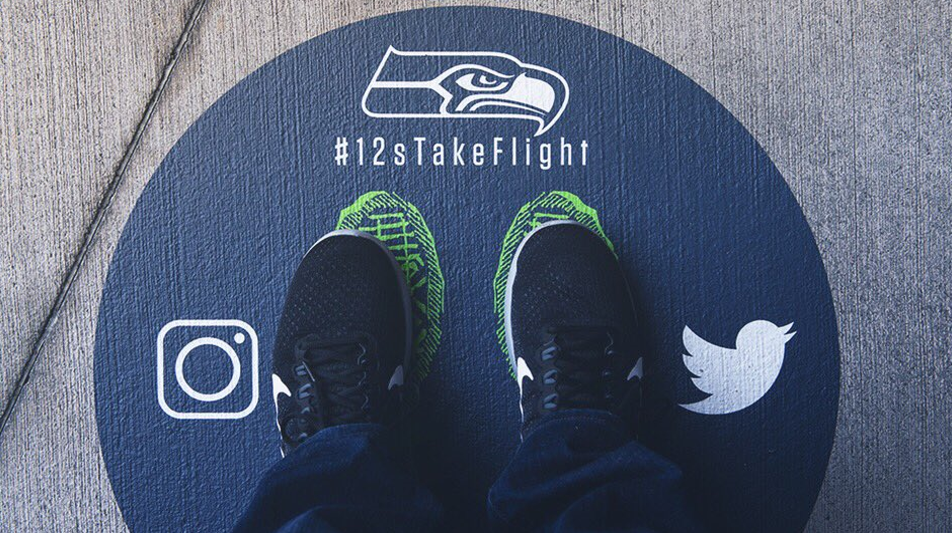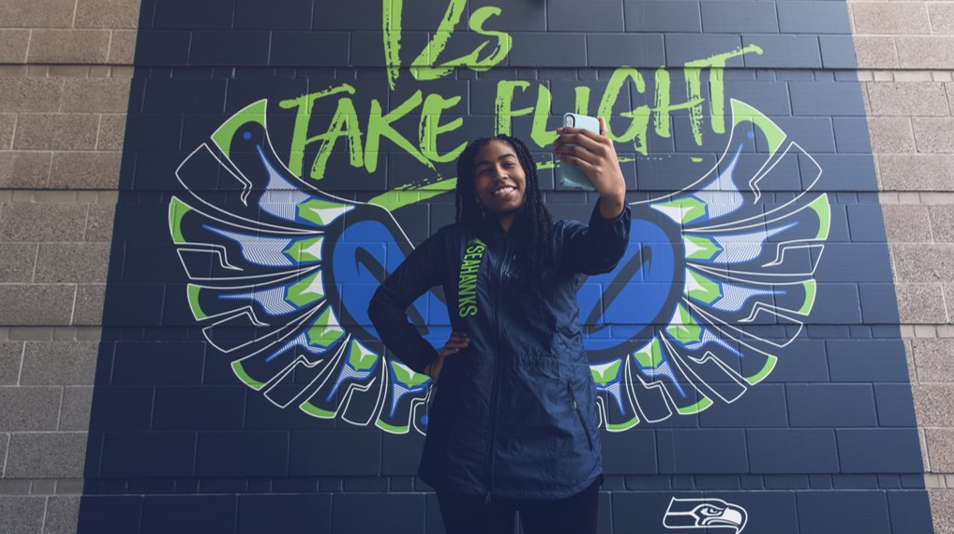 Awareness of where people like to take selfies — inside or outside your venue — can help create great shareable moments, says Begley. There's also the possibility to generate additional revenue or add value to an existing relationship by incorporating a sponsor. And you should always provide them with and include your hashtag.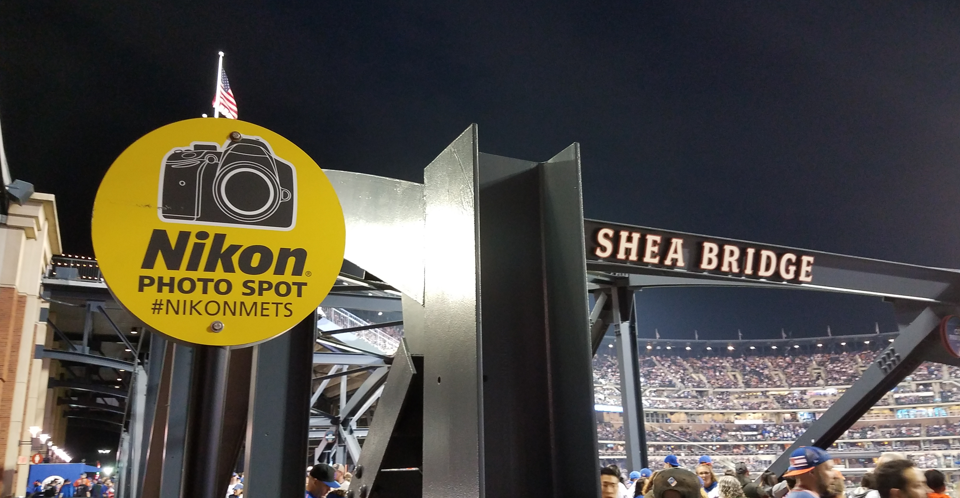 Begley stresses the importance of being creative and notes that people love oversized objects, like giant red boots during a run of Kinky Boots, life-sized bobbleheads or the giant championship ring that the Philadelphia Eagles rolled out after their Super Bowl victory. "There's cost that's associated with this [type of shareable moment], but if your organization has a big show coming, a beloved athlete or a mascot, there might be an opportunity for this investment," he says.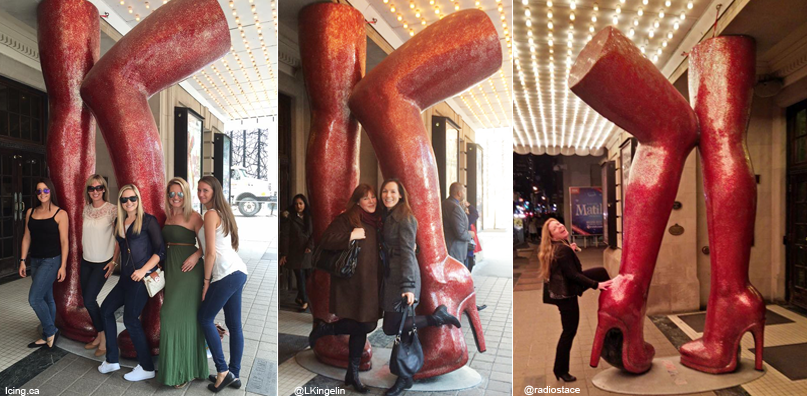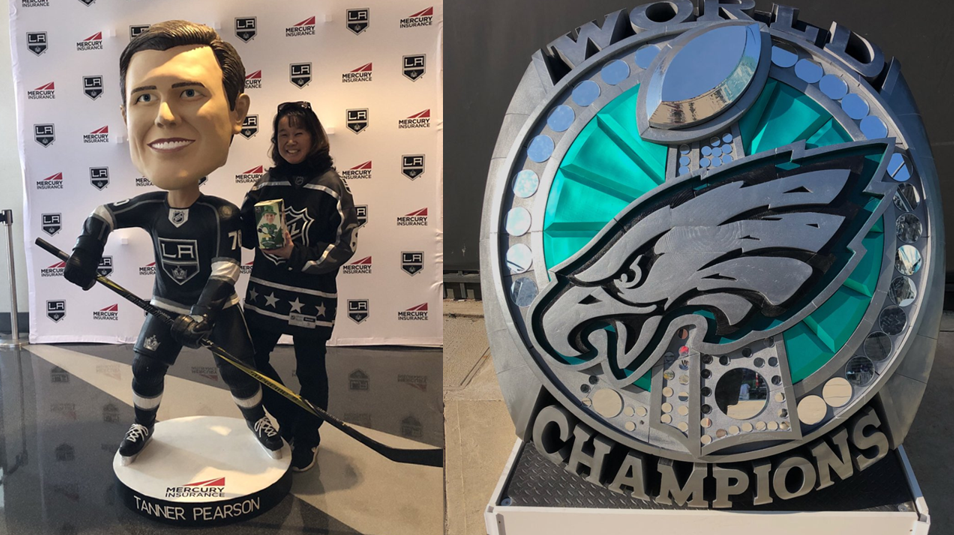 It's also important to make moments Instagrammable. In two recent INTIX panels that he moderated, one featuring millennials and the other talking to baby boomers, Begley noted a theme: Both generations are extremely active on Instagram. Landscape photos don't really work on this channel, so you have to ensure that there's a way to fit an entire selfie or photo op into a square image.
"Another thing, which we did at INTIX a couple of years back, is to incorporate people into your signage or into the art," Begley says. "We decided to put the 'I' in INTIX. This photo opportunity created a little bit of buzz. People are very passionate about INTIX, their experience and their membership."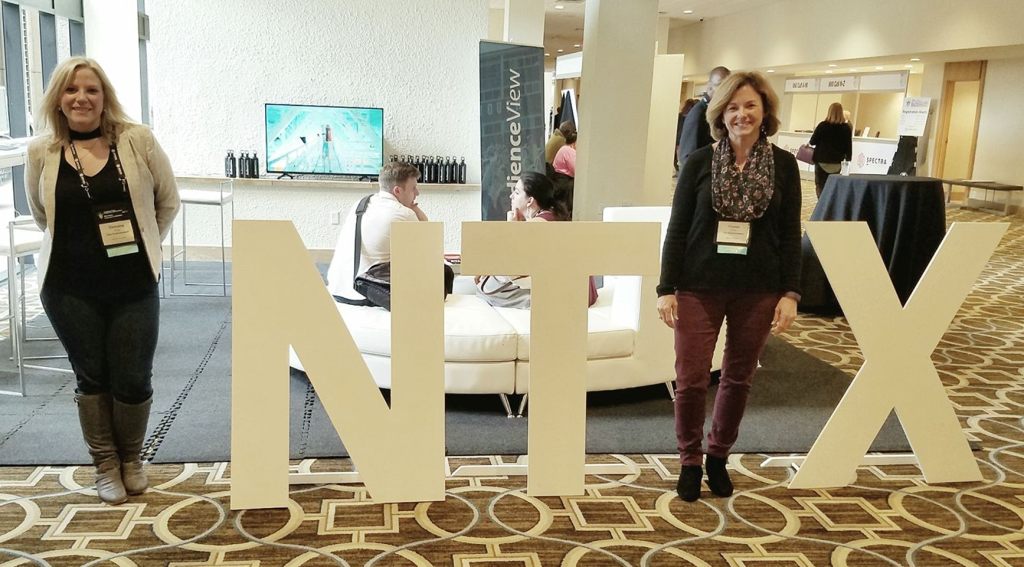 Attendees also love to share creative concessions, all the way from the absurd to the heavily themed.
"The Menier Chocolate Factory in the U.K. created a completely custom menu for Spamilton. Not only is the menu shareable, but the items can be shareable. Another idea for creative concessions is custom drinks that are a little more fun and specific to your show."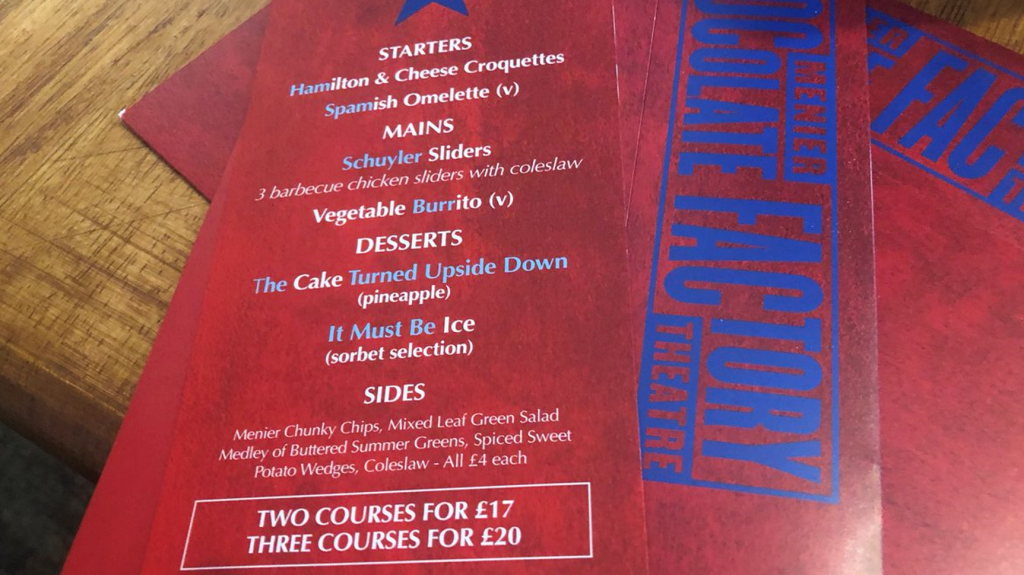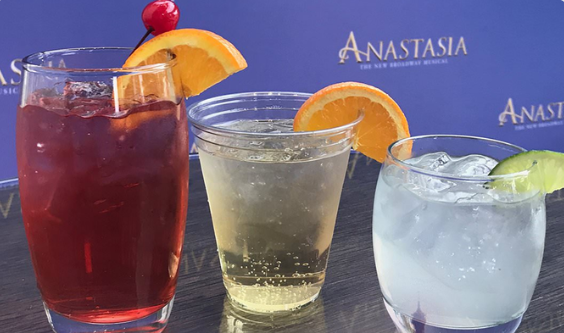 Begley continues, "I'm guilty of understanding and researching exactly what mascots are going to be in what area. We have a routine when we go to a New York Mets game; we know that at the top of the second inning, Mr. Met appears, so we're always first in line. This is a really great opportunity. I know this pertains more to children's shows or sports in general, but … the mascot in the case of performing arts is going to be your meet and greets with your characters, actors or director. People love that post-show. They feel closer to [the event, and it's] really great shareable content."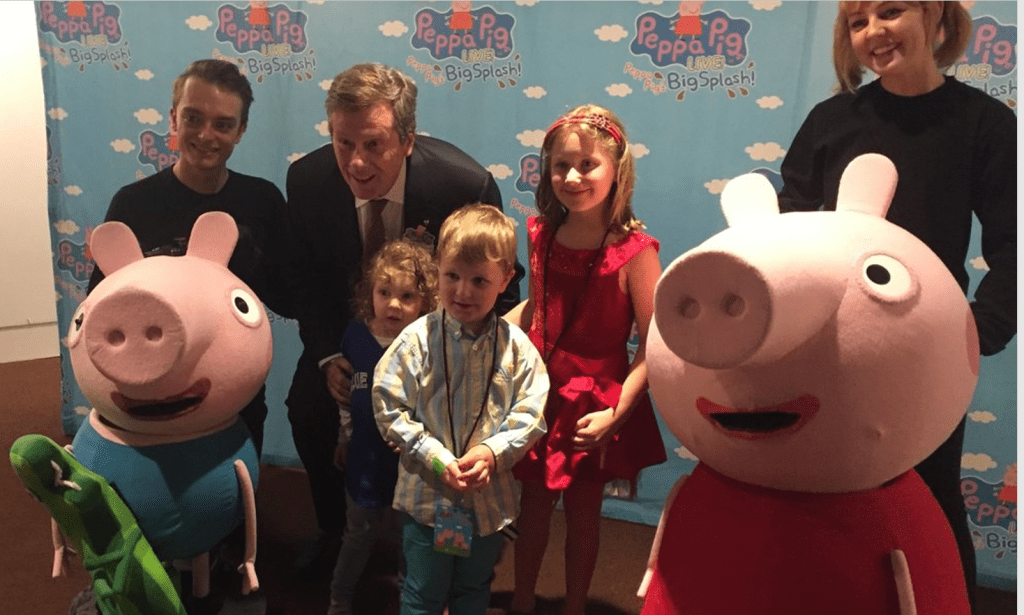 Venue tours are also popular with fans, says Begley, while showing a photo of his son during a VIP Mets tour during which they visited the dugout and went on the field. "We don't realize the magic that is within many of our venues. Even if it's a bit of a slow go, start a VIP access tour if it's on a day that you don't have a run, or a day or an evening. This is where you can really target people that want that inside access. It will generate great content, and it's hugely shareable because people love the access."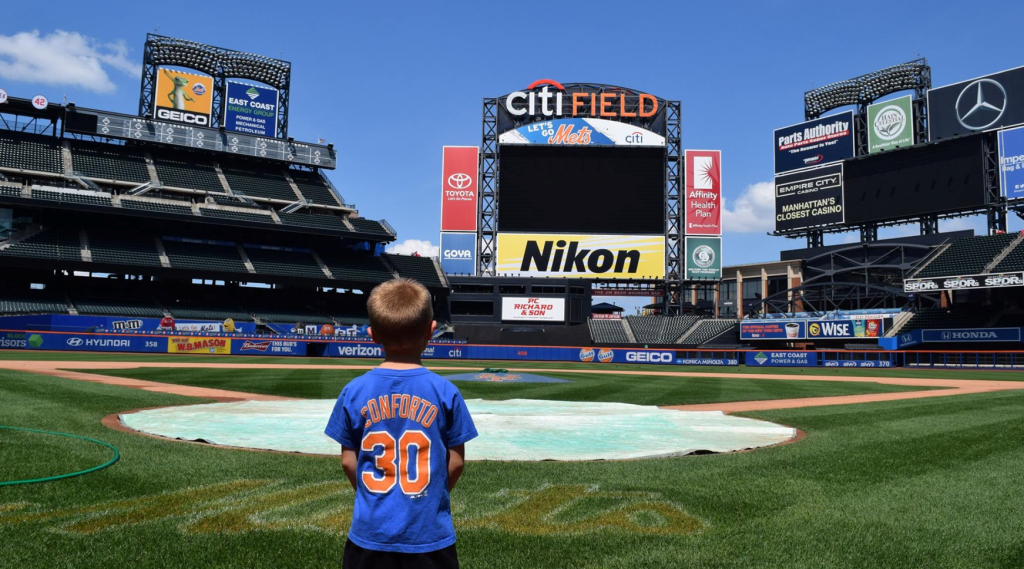 In closing, Begley told his audience that encouraging social media sharing is not always about increasing revenue; it's also about loyalty, engagement and ensuring attendees have fun and are proud to share their experiences.
"It's kind of like when you're going on a cruise; nobody wants that photo of the bad background. If you're able to create something that's a little more organic, that people can take with their own phone, they're going to share it and they're going to share it more immediately."