The Tuacahn Center for the Arts, located in the mouth of the Padre Canyon in Southern Utah, is a non-profit organization dedicated to presenting professional family entertainment. Completed in 1995, the 42,000-square-foot facility includes a 1,920-seat outdoor amphitheater, 328-seat indoor theater, black box theater, dance studio, costume shop and scene shop.
After four years of presenting Utah! – the complex story of the area's ancient inhabitants and pioneer settlers – 'Broadway in the Canyon' was born in 1999 with the debut of Joseph and the Amazing Technicolor Dreamcoat and Seven Brides for Seven Brothers. Since that time, Tuacahn has produced more than 60 Broadway shows including Les Miserables, Oklahoma! and West Side Story.
"The unique thing about Tuacahn is that we're not a touring venue – we do everything for the shows, from directing, to costumes, to building sets, choreography and more," said Stephanie Finck, Director of Marketing at the Tuacahn Center for the Arts. "Everything is new and unique at Tuacahn, so it's not a show that you could see anywhere else."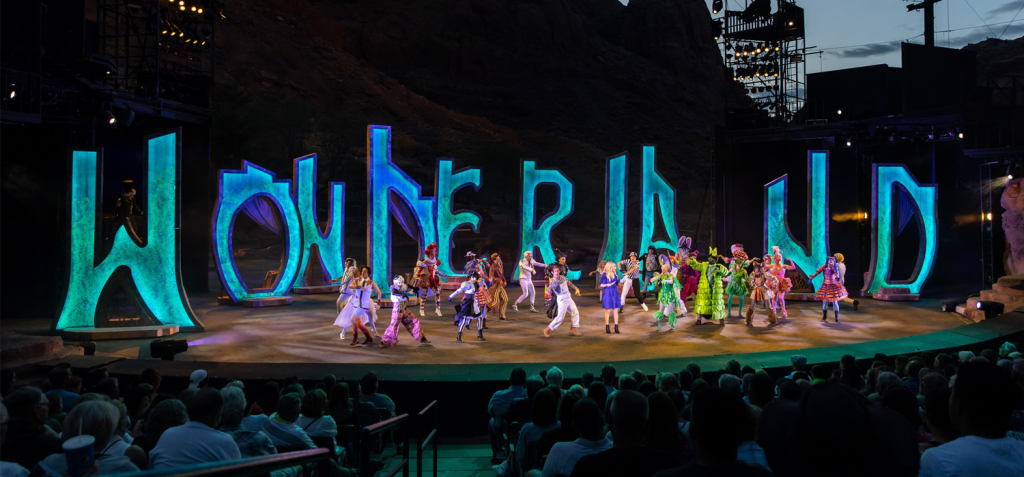 The Situation
The performing arts complex is adjacent to Snow Canyon State Park, a picturesque 7,400-acre scenic park that draws visitors from northern Utah and the surrounding states.
Many of the tourists that visit the southwestern corner of Utah each summer are drawn to the area because it offers stunning red-rock scenery and activities such as hiking, mountain biking and horseback riding. After a day of exploring and exercising, people are naturally drawn to spending their evening at the nearby Tuacahn Amphitheater.
Serving the needs of these tourists is critical to the success of the organization because they make up most of the audience. "Close to 70% of the people who attend events at Tuacahn come from outside of the area," said Stephanie. "About 50% of them come from northern Utah and the other 20% come from out of state."
Vacationers with young children, however, were out of luck. "We don't allow children under three to come to shows in the Amphitheater," added Stephanie.
Although Tuacahn's child ticket policy allows for kids over the age of three to attend shows, it's not always appropriate to bring them. "Not all kids have the stamina, attention or behavior to sit through an entire show," said Stephanie. "And, frankly, some parents want to enjoy a kid-free date night."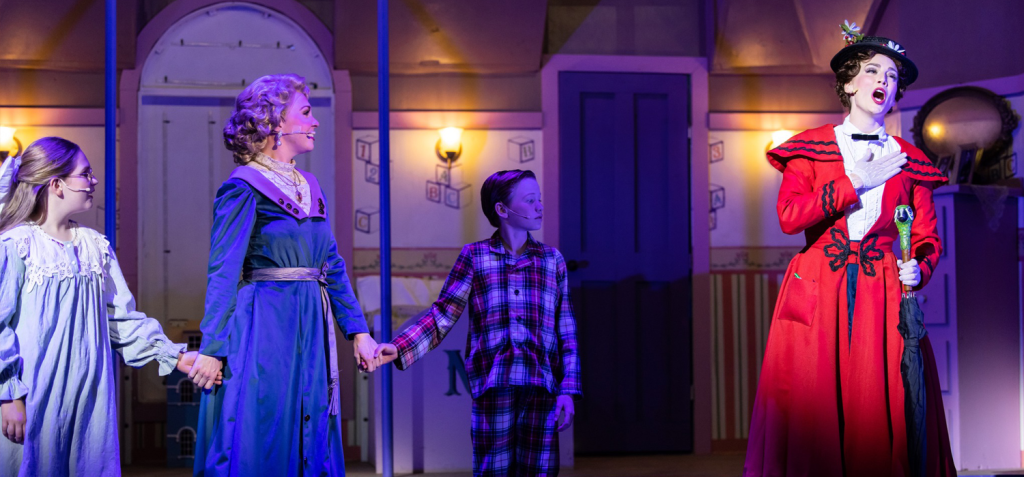 The Solution
After careful contemplation and consideration, the idea of an on-site childcare was born.
The combined cost of show tickets and childcare is a factor often cited by parents as the reason why they rarely attend the theatre. The addition of an affordable on-site childcare option makes it easy for parents with young children to attend shows.
"It was just an idea that we had… what if we started a ShowCare, like a night care basically for kids. So for a fee, right now it's $20 per child, we offer child care service at Tuacahn for infants and children up to seven years old."
ShowCare is located just steps from the Amphitheatre entrance. Monitors are available in the check-in area and on the plaza, so parents can check on your child anytime throughout the show.
Although the service is used by locals, it's revered by those parents visiting the area.
"Since so many of our people are coming from out of the area, it was difficult for them to find someone to watch their little ones so that they could attend a show," said Stephanie. "When people discover our ShowCare option, they are overjoyed."
While parents enjoy the Broadway shows, infants are cared for and children have fun with age-appropriate activities that are often themed to the show being presented on stage. "If it's The Little Mermaid on stage, they do Little Mermaid themed activities. They might have the movie on in there for them to watch, along with coloring pages that are Little Mermaid-themed. The kids have a really good time."
Many of the shows also begin late in the evening (as late as 8:45pm), a time when younger children are past or approaching their bedtime. "There's a quiet room because our shows get over late in the night," said Stephanie. "Children can sleep during the show and their parents come pick them up when it's over."
ShowCare reservations can be made online and it's as easy as buying a ticket to a show. In fact, a ShowCare spot can be purchased in the same shopping cart as show tickets.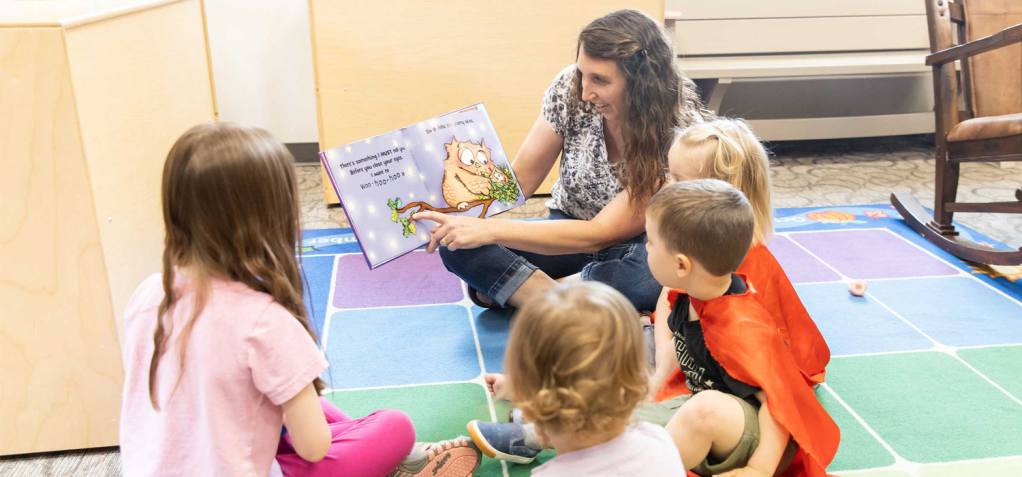 The Success
The ShowCare offering has been wildly successful.
The modest fee charged per child is used to cover costs, while the organization generates revenue from the purchase of tickets by people that otherwise wouldn't have been able to attend as often or at all.
"This program has resulted in audience growth," said Stephanie. "And we've created a model that can be used by other arts organizations that are trying to draw parents with young children. I highly recommend it to other arts organizations."
The success of ShowCare has resulted in the creation of Tuacahn ChildCare – a year-round, day-time program that is held in their state-of-the-art childcare facility in the Tuacahn Arts Center.
The ShowCare program is successful in large part because Tuacahn has embraced a data-driven strategy for their organization. Their data informed them that most of their customers (70%) are tourists that had challenges with childcare when visiting the area. They were able to recognize this friction point and intelligently solve for it.
Serving the needs of these visitors is critical to the overall success of the organization because they make up such a large part of their audience. Without a proper CRM, they may have unknowingly alienated key consumers and lost out on revenue that helps them achieve their mission of inspiring the human spirit through professional world class family entertainment.