Spotlight, our white-label mobile app platform, which acts as a powerful extension to AudienceView Unlimited, is already supercharging our clients' business operations. Today we're delighted to share some early stories of success from Unlimited clients, in their own words.
Pietix and Their Customers are Loving Spotlight
The early successes are aplenty with Unlimited client Pietix, a US-based ticket agent who sell tickets on behalf of venues all over the Americas. Pietix is already seeing up to 70% of their customers choose the PieTix app as their delivery method for tickets at checkout vs. other delivery methods.
When asked about their experience so far, Nicole Rosa, President at Pietix, said
"Spotlight is an absolute game-changer! The app's intuitive interface, diverse event selection, and real-time updates make ticket booking a breeze. Access to digital tickets from the App speeds up the entry and scanning process in the venues and this has been very positive for the venues. Being able to share tickets through the same app is a success, it is so simple and a great improvement".
In addition to the operational success that the Pietix team has seen, what's even greater is the response from their customers. We asked the Pietix team how customers had reacted to the app, to which Nicole said "Customers are very excited, like us!"
That excitement and ease of use is visible for all to see, with the Pietix app sporting a 4.9*/5 rating in the Apple App Store from 100+ customer reviews.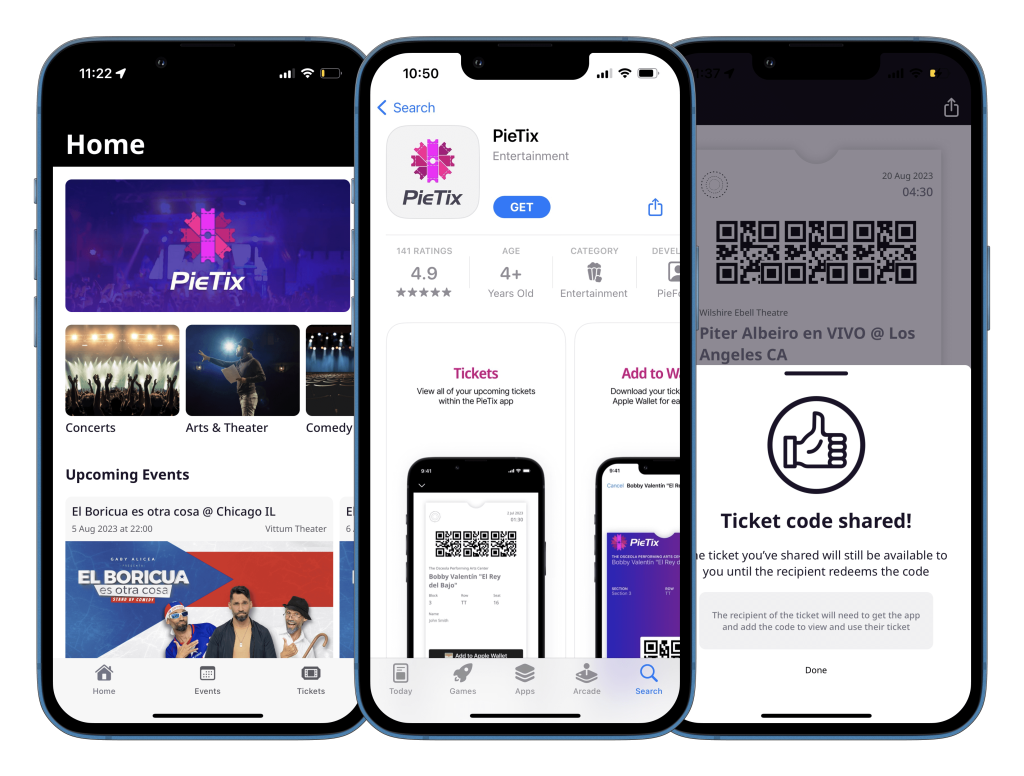 Strong Adoption at Kelowna Actor's Studio
Another client seeing strong early results is Kelowna Actor's Studio, a 220-seat theatre in Kelowna, British Columbia, Canada. Their app was the first Unlimited client to be released and already has a 4.5*/5 Apple App store rating, plus a ticket holder adoption rate of up to 60%.
Nate Flavel, Co-founder and Executive producer at Kelowna Actor's Studio said:
"We're absolutely delighted with our Spotlight app. As a small team, it was important that we felt supported in the onboarding process, and the Spotlight team was really hands-on in making the process as easy as possible. We've already had some great customer feedback on our app and are excited by the benefits that Spotlight is bringing to our organization".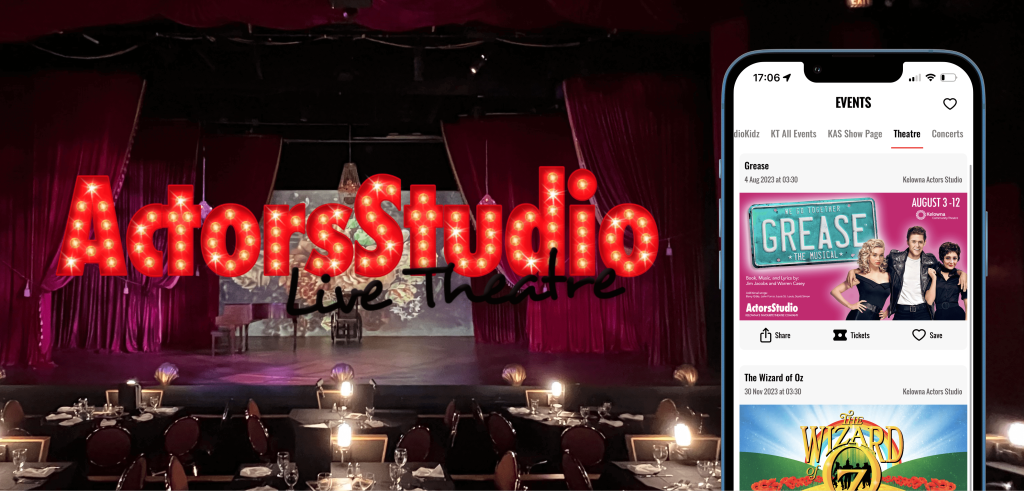 ​​​Spotlight Users are Purchasing More Tickets
Early adopters are also seeing strong revenue potential from Spotlight, with each app user across the platform spending an average of $4-5 on tickets to future events. This stat is unsurprizing, given that the ability to generate revenue is deeply ingrained into AudienceView Spotlight.
This is because users of each Spotlight app can transfer tickets to friends and family, with each recipient required to sign up to access their tickets. This in-turn opens a new communication channel with those customers that would not otherwise be possible.
AudienceView clients can then utilize Spotlight's segmentation, personalization and push campaign capabilities to communicate with and monetize these newly acquired customers.
Commenting on Spotlight's early success, AudienceView CEO Mark Fowlie said:
"It's amazing to hear such positive results from Unlimited clients rolling out Spotlight. To see such strong end-user adoption and revenue potential from our early adopters is fantastic, as is hearing that our clients' customers love it too. We knew when we acquired Spotlight that it would be a product that delivered significant value for our clients and we're delighted to see that value being realised so early on".
With new clients signing up to Spotlight by the day and those who do so seeing such strong results, we recommend Unlimited clients get in touch today to secure their place in the queue.