The Background
Since 1964, The Fireside Dinner Theatre in Fort Atkinson, Wisconsin has been the premiere entertainment destination in the Midwest. The two acre entertainment complex, which sits comfortably between Milwaukee and Madison, offers award-winning fine dining in their restaurant, professional Broadway-quality theatre on their stage and speciality items in their charming gift shop.
The Fireside's philosophy is that people will come to where they've been invited and will return to where they've been made to feel welcome. The organization prides itself on offering its patrons a world full of color, flavor, laughter and fun.
The Fireside's current complex is a far cry from its humble beginnings as an intimate restaurant with seating for 120 diners. In 1978, they transformed their popular restaurant into a true attraction with the addition of live, professional theatre-in-the-round.
As far as dinner theatre goes, The Fireside is unique in that it has a separate dining area from their theater. Dining is required for all performances, but dining only reservations are offered when space is available.
The Challenge
The organization has evolved and grown considerably since it was founded, through physical expansion of their venue and by way of adopting new technology to help them carry on the tradition of family hospitality and excellence.
They began using AudienceView Unlimited in 2006 to modernize their ticketing and CRM technology. The platform serves as the theater's point of sale (POS), both online and at the venue's physical box office.
The restaurant and gift shop, however, each use a different POS system. "The Fireside operates three different point of sale systems under one roof in order to meet the unique needs of each part of our business," says Greg Gilson, Information Technology Manager. "Our restaurant and gift shop are standalone at times, but combined with our theater at other times."
A major challenge with operating three different POS systems is the redemption of gift cards that can be used universally throughout the entire complex.
"Our gift cards, which our customers primarily buy through the AudienceView platform, can be used to purchase tickets, dinner and items at the boutique," says Gilson. "If a customer has a Fireside gift card, it would be hard to say that they can't use it in our gift shop or restaurant. We have an excellent reputation when it comes to customer service, so limiting use of a gift card would be counter to how we operate as a business."
In the case of The Fireside, which generates 20% of its revenue through the sale of gift cards, the seamless integration of this payment source for multiple point of sale systems was an absolute must. Offering a great customer experience was of paramount importance, but operational efficiency and accuracy with financial reporting were the contributing business drivers that necessitated finding a solution to this challenge.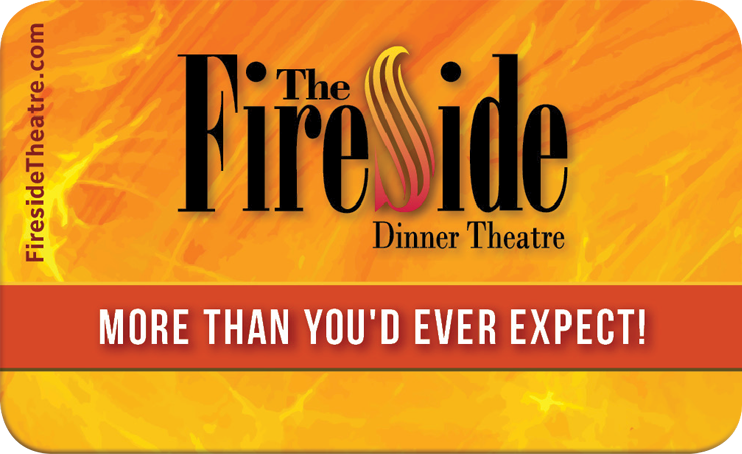 The Solution
The Fireside needed their three different POS applications to talk to each other, so in stepped AudienceView's web API (Application Programming Interface).
API integrations have become essential to operations and revenue professionals, allowing businesses to create workflows that meet their unique needs.
"Automating a process like this has saved our business thousands of dollars per year and countless daily headaches" noted Greg.
Moving data in and out of AudienceView Unlimited via the API is simple and essential. With our API, manual operations are simplified and automated. "From a business perspective, it goes back to using our technology to make sure we're being as precise as we can and eliminating the human error that happens when complex processes are done manually," says Gilson. "Automating a process like this has saved our business thousands of dollars per year and countless daily headaches."
AudienceView's API allowed The Fireside to update workflows to make them quicker and more productive, while maintaining their first class customer experience. "The API allows our customers to use the same gift card at any of our three points of sale, with their balance accurately devaluing in real-time with every swipe," says Gilson. "From an accounting standpoint, we've reduced the human error – which was fifty to a hundred bucks per day – down to zero. That benefit for our business speaks volumes."