The Situation
From illness to inclement weather and vehicle failure, we've all missed an event that we were really looking forward to attending. And that letdown is often worsened by a financial loss.
Requesting a refund from the organization that issued the ticket is often met with rejection and an officially worded ticket policy that doesn't allow for a return of the money we spent.
This type of policy is in place because offering ticket refunds – between accounting issues, management of perishable inventory and the basic nature event production – is an unsustainable business practice.
As is the case with most live events organizations, the School of Theatre at Florida State University (FSU) has a ticket policy on their website that states the following: All sales are final. No refunds.
"We have a fairly strict no refunds policy," said Sarah Goodson, Director of the Fine Arts Ticket Office at Florida State University. "We deal with extraordinary situations on a case-by-case basis, but in general we don't offer refunds."
In an ongoing quest to offer a best-in-class customer experience, however, the Fine Arts Ticket Office does have a very fair ticket exchange policy to allow for some flexibility when life gets in the way.
"If a show has multiple performances, our customers are allowed to exchange into a different performance of that same show. We charge a nominal per ticket fee based on how far in advance they make their exchange," said Goodson. "If it's more than 48 hours in advance of the event, it's a $2 per ticket fee. If it's within 48 hours of the event, it's a $5 per ticket fee. As a benefit for members and subscribers, they don't have to pay exchange fees."
Unfortunately, not all ticket buyers respect the clearly stated ticket policies.
"Some people just try to push that boundary of 'give me a refund for some reason' that fits their unique situation," said Goodson. "Or worse yet, some will file a chargeback with their bank as a means to get a refund."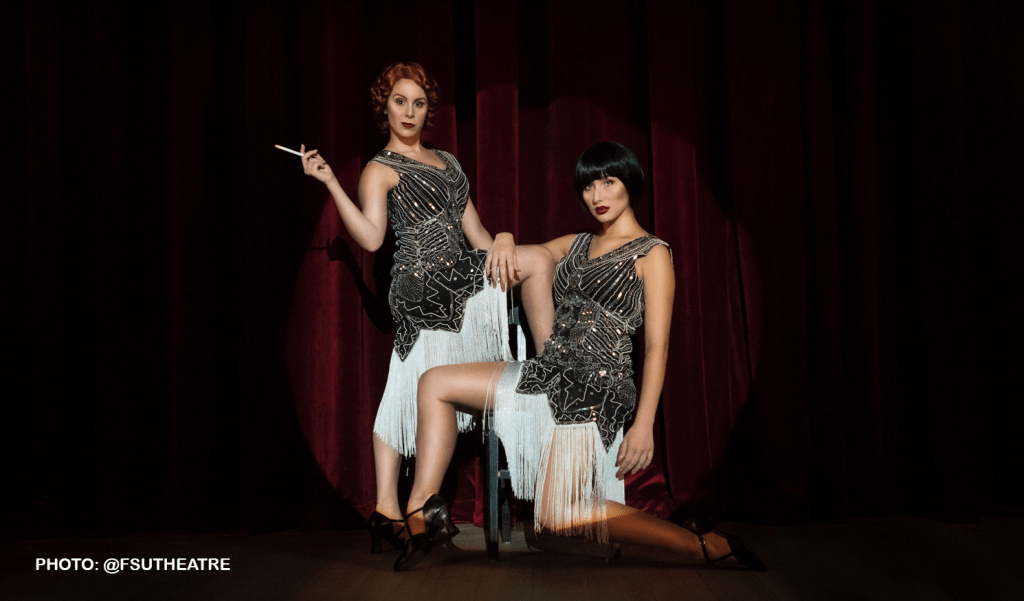 The Solution
To reduce (or eliminate) the disruptions associated with refunds – calls with frustrated customers, the hassle associated with disputing chargebacks and more – Goodson decided to offer refund protection through Booking Protect for all sales through the Fine Arts Ticket Office.
"I was chatting with a fellow AudienceView Unlimited user and he said we just had to partner with Booking Protect to offer refund protection," said Goodson. "He was touting the service because it checked off all the boxes for a public university like ours. It was an extra revenue stream and offered our customers the choice of reassurance that they often want when making a ticket purchase."
Booking Protect is currently offered during the ticket purchase flow for all events sold by the Fine Arts Ticket Office. This voluntary add-on to a ticket purchase allows customers to apply for a full refund when certain unforeseen circumstances occur and they can't make it to an event.
This modest fee added to a ticket purchase has been welcomed by FSU's School of Theatre customers because it offers peace of mind and acts as a means to protect themselves financially.
"It's been very well received by our customers," said Goodson. "I can't think of any confusion or negativity around refund protection since partnering with Booking Protect."
Since there's no cost to activate Booking Protect, it's risk-free. "I'm so glad we partnered with Booking Protect," added Goodson. "It's an opportunity to bring in some extra revenue and to provide peace of mind for your customers. The biggest thing that I always say to people is there's no risk. In my opinion, there's no reason not to do it."
Live events organizations are also in good hands with the award-winning Booking Protect team because they are friendly, professional and passionate about delivering exceptional service.
"I really love their team," said Goodson. "I've had the opportunity to chat with them quite a bit at the different industry conferences and they're just lovely people. So, besides the fact that it's great for our business and there's no risk in it, being able to work with a team of people that genuinely care about you is very refreshing."
Booking Protect Benefits
Here are the benefits to partnering with Booking Protect:
Efficiency. Booking Protect handles all elements of the refund, requiring no additional time or resources from your already-stretched staff. This means your box office team will spend less time addressing questions and concerns about refunds.
World-class customer service. Booking Protect's dedicated agents provide fast and comprehensive customer service, reflected in their 5-star Trustpilot score and 48-hour turnaround.
Increased buyer confidence. Ticket buyers feel more secure knowing they can get a refund on their purchase in the event of an emergency. This results in lower cart abandonment and a higher percentage of purchase completions.
New revenue stream. A growing number of consumers are choosing to buy refund protection during the ticket purchase process, resulting in sustainable and ongoing revenue. (Plus, even when a refund is processed by Booking Protect, you still get to keep your full ticket revenue.)
It's risk and obligation-free. There's no cost to activate Booking Protect and the integration into the check-out process is seamless.