The Inclusive Theater Experience
Founded in 2016, Out Front Theatre Company is leading the charge in Atlanta to create a safe and welcoming space for members of the LGBTQIA+ community to tell their stories and celebrate the universal human experience through the lens of gender and sexuality.
"I think of a theater as a place to tell stories," said Paul Conroy, Producing Artistic Director and founder. "Besides our five-show season, we do movie screenings, stand-up comedy, drag shows, concerts, meetings for organizations – anything that gets people into the space and creates a community."
Along with their 150-180 seat mainstage venue, Out Front has a versatile cabaret space in their large lobby that they use for producing their own shows and as a space for other non-profits that share similar missions.
"Atlanta doesn't have an LGBTQIA+ community center so we partner with a lot of other organizations and open our doors for use by organizations like AIDS Atlanta, Atlanta Pride and Georgia Equality," added Conroy.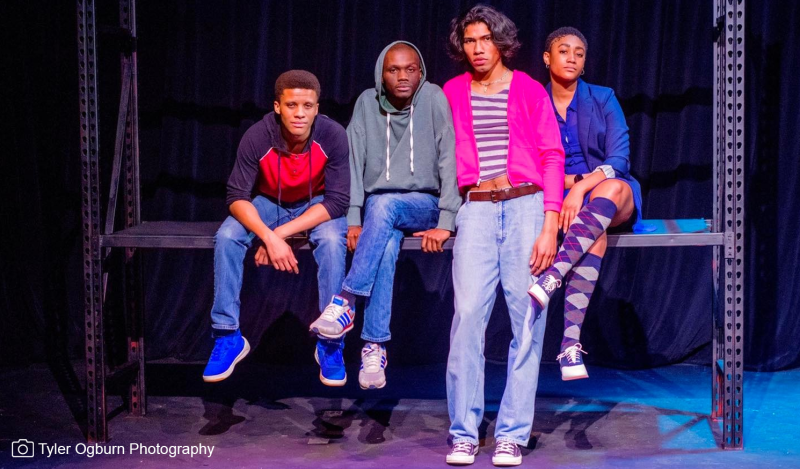 To ensure that the venue is welcoming to all audiences, Out Front has gender neutral bathrooms, makes sure to avoid gendered language in curtain speeches and includes pronouns in printed materials and programs. Because of their efforts to be inclusive, they draw audiences from as far as two hours away in rural Georgia or Alabama to see productions in a theater that they know is fully accepting of everyone.
Season Programming and Challenges
When planning their season programming, Out Front Theatre Company caters specifically to LGBTQIA+ audiences by choosing shows that center queer voices.
"We want to tell wonderful and joyous stories that don't just focus on AIDS or hate crimes or other tragedies," said Conroy.
Mission Statement:Out Front Theatre Company's mission is to tell LGBTQIA+ (Lesbian, Gay, Bisexual, Trangender, Queer, Questioning, Intergender, Asexual) stories.×Dismiss this alert.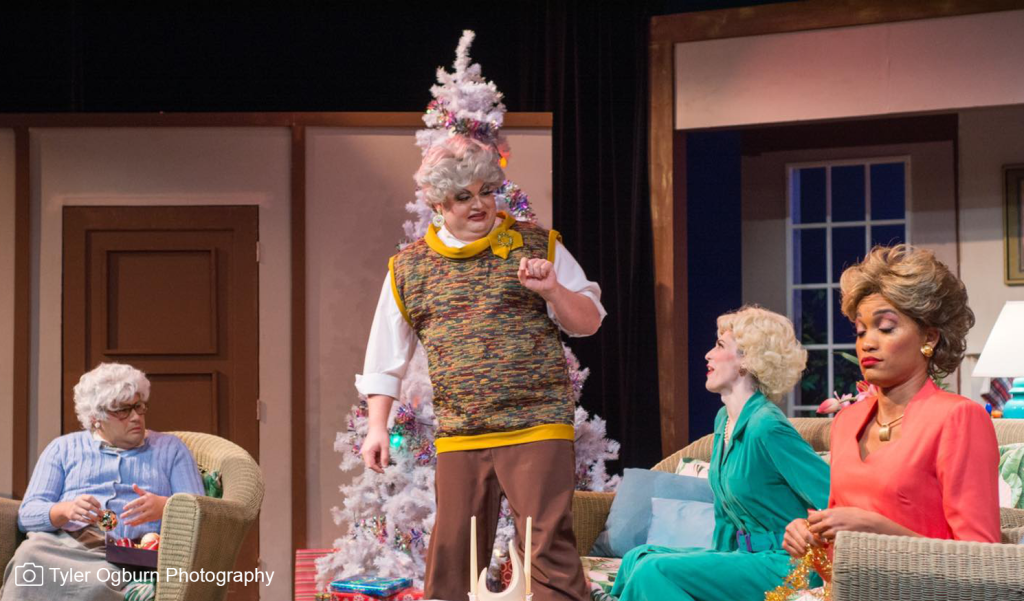 It's been challenging to find shows that fit the organization's mission and are available to produce: "Look at something like our 2022 fall show, Kinky Boots, which is a queer story that would've likely been produced somewhere else…but I believe it's important to tell queer stories in authentically queer spaces since that's our communities' experience."
Their season starts in October with a big musical to coincide with Atlanta's Pride celebration and is followed by a campy holiday show. Having two successful productions at the beginning of their season allows them to be followed by more challenging plays that speak to marginalized communities often written by trans and female authors. Out Front knows these types of shows are extremely important to produce, but equally understands that they can be challenging to sell.
"Getting audiences to see the new things is sometimes like pushing a boulder up a hill," Conroy joked. The typical season ends with a show that's usually offbeat and funny with readings, concerts or other events in the cabaret space taking up other slots in the calendar.
Community Impact and Recognition
Out Front Theatre Company is also proud to produce programming for all-ages. Their Young Professional Performers Series is a summer education program established to give young adults the opportunity to perform in a show outside of the classroom on a professional stage – all while providing an opportunity to be their authentic selves onstage.
They are also working on bringing a theatrical adaptation of a children's book to elementary schools and hosting family-oriented open houses complete with drag queens. "Our mission is not to get political; we have to do advocacy through the arts and look at ways to connect through a theatrical and performance lens," said Conroy.
Because of their work in the community, Conroy and Out Front Theater Company have been named as one of the Grand Marshals of Atlanta Pride, something they're looking forward to celebrating this fall. "To me, an honor like that where we're put on display for the whole community, only six years after we started, that really means a lot to us and shows that we must be doing something right."
Leveraging AudienceView for Success
Out Front Theatre Company uses AudienceView Professional for their ticketing, marketing and fundraising operations. A client since 2016, the organization trusts the platform to streamline their box office operations, boost tickets sales, grow fundraising revenue, make data-drive decisions and much more. They also leverage the software's comprehensive reporting suite to understand the health and wealth of their business, in real-time.
Out Front, a 501c3 non-profit organization, also runs a sophisticated (and fun) membership program that provides friends of the organization to support their mission with annual gifts. The Golden Girls-themed giving levels – from Stan to Dorothy – provide members with benefits based on the amount donated each year.