The Hierarchy of Needs
Abraham Maslow introduced his hierarchy of needs more than 75 years ago. Although it's been criticized by some, this concept remains an extremely popular framework that helps explain life stages as people grow and develop.
Belongingness sits prominently in the middle of the pyramid that is used as a visual aid to communicate Maslow's hierarchy. Often described as one of our psychological needs, it ties very tightly into the event-going experience.
How so? Live events are special because they are shared experiences. The gasps, groans and guffaws of our fellow attendees make sporting events and even the most scripted scenes exceptional. On top of that, the actors and athletes feed off the emotions of the crowd to make good events great.
A significant factor in feeling like you belong, though, is connected to a feeling of comfort and inclusion.
In fact, people will consciously (or unconsciously) avoid experiences when they don't feel included. And especially when they feel intimidated.
We've all experienced an awkward life encounter when we did not have the experience or education to gracefully participate. Some of us have the personality to overcome it in the moment, while others retreat.
Understanding the unwritten rules and expected behavior of attending an event are big factors in achieving the human need of feeling a sense of belonging.
Further, understanding the nuances of the particular event you're attending is important. The social norms and no-no's are different at tennis matches and football games. They can vary between orchestra performances and musicals.
How should we dress? When should we clap? When should we stand? Can I take photos or videos?
Participating as fans and audience members makes for a more comfortable, enjoyable event-going experience.
A passive way to educate your customers is to create a library of articles, videos and other 'know before you go' content that helps educates people about the do's and don't's of being part of the audience.
A more active approach is to hold a fun, educational event that instructs and inspires your customers.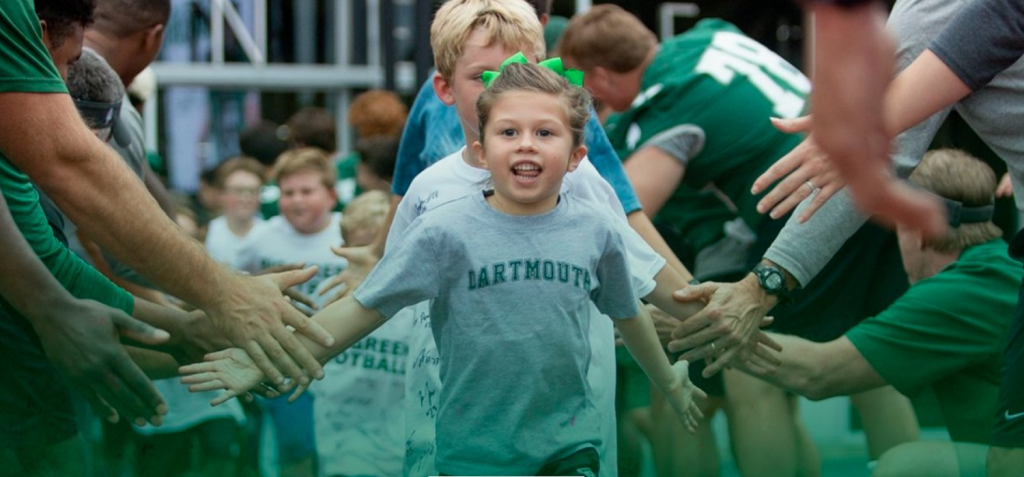 Dartmouth Football 101
A notable example of such an event is Dartmouth Football 101. After a two-year hiatus due to the pandemic, the popular event returned this summer to Memorial Field on the campus of Dartmouth College in Hanover, NH. The two-hour event, which is hosted by the Big Green football team, coaching staff and their families, was promoted as a "night out with food, football and fun that is guaranteed to get you ready for the 2022 season."
Admission for the event was free and includes activities for children 12 and under and their parents, including on-field skill stations run by the Dartmouth football staff and photo stations. Participants were encouraged to wear sneakers and casual clothing so that they could experience on-field drills and activities.
The benefits of an event like this are plentiful, including:
A deeper relationship with your customers via a look behind the curtains and access to coaches and student-athletes.
A list of people in your database that is ripe for marketing – from tickets to donations to merchandise.
A memory-making night that has the potential to turn young kids into fans of Dartmouth football for life.

The Dartmouth Athletics example is sports specific, but the principles apply to all types of live entertainment. The creation of thoughtful events that educate and ignite a passion for your product will turn the intimidated into the included.