Nestled beneath the historic D&F Tower on the 16th Street Mall in Denver, entering The Clocktower Cabaret is like falling down a rabbit hole into another world. The venue boasts music, burlesque, comedy, drag, circus, dance and more… all performed in an intimate, vintage setting.
"We're an escape," proclaims Selene Arca, co-owner and Jill of All Trades at The Clocktower Cabaret. "We are a place that people can visit to forget the stresses of life for 90 minutes. They don't have to worry about the news or the weather or whatever is happening on the outside. It's our mission to help them forget about all of that and have a great night."
The organization has been entertaining audiences in the Mile High City since 2006 and claims to be the perfect spot for a group night out, a classy downtown date, or a celebration of any kind. In addition to the incredible content on their stage, they have a full bar and kitchen that offers sumptuous cocktails and tasty treats delivered with warm, friendly service.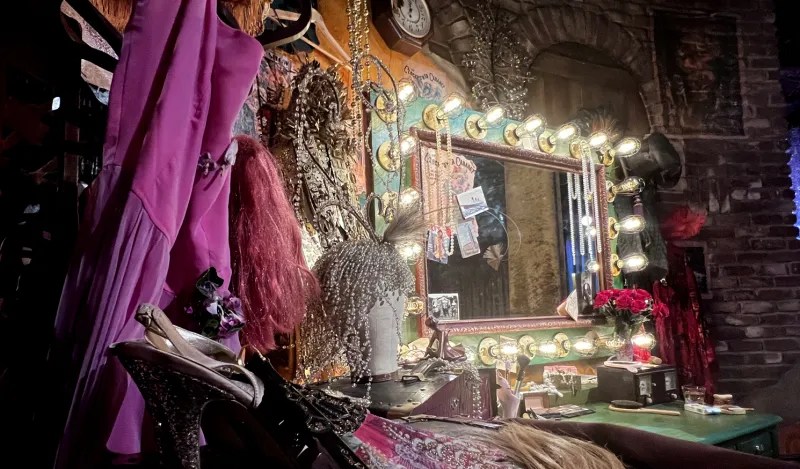 Visually Unmatched & Uniquely Entertaining
Entering The Clocktower Cabaret is like entering Wonderland.
"It's hard to describe without seeing it, but our space itself is visually unmatched. There's nothing like it," said Selene. "There are clocks everywhere. There are a thousand candles. There are little details hidden in the walls. There's velvet on the walls. It's lush, plush and it's gorgeous."
"And then the shows that we have – the artistry and the talent and the group of people that we work with on a regular basis that we've cultivated, this family of performers over, you know, 16 years, they are some of the best in the country and recognized as such," added Selene.
"It's kind of like what you imagine at a place like the Moulin Rouge, where you're not sure what you're going to see, but it's going to be a spectacle," finished Selene.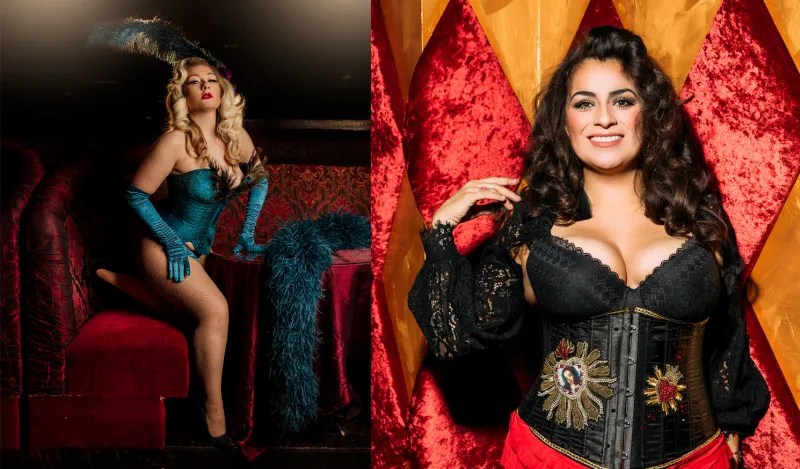 Business Transformation
The Clocktower Cabaret is obsessed with creating a great patron experience, but that begins well before patrons enter their unique venue.
Selene and her team understood that modernizing their ticketing system was a critical component of enhancing the customer experience, so they made the decision to implement the AudienceView Professional platform during the early stages of the pandemic. They also understood that selecting a ticketing platform with a CRM at the core would facilitate the much-needed alignment of sales, marketing and customer service.
The adoption of this powerful event ticketing software has allowed the organization to better engage their audiences, reduce costs, introduce efficiency into business operations and automate existing processes.
The platform change completely modernized their business operations. "We said goodbye to spreadsheets and handwritten reservations," said Selene. "Gone are the days of manually keeping track of our ticket sales and unmanageable amounts of data."
The presentation of their business online has greatly improved. "If you had seen our previous website, you would laugh. It was just so terrible," said Selene. "Our website and ticket purchase flow are infinitely better since we partnered with AudienceView."
Box office operations run smoothly with AudienceView Professional. "Before we started using AudienceView, there was a real fear that a group of 10 people would show up for a sold-out show and we wouldn't have any record of their reservation. There were a lot of mistakes and human error with our previous ticketing systems," said Selene. "Thankfully, we no longer have to worry about the box office being wrong because none of those issues happen anymore."
Box office hours have been drastically cut. "We've greatly reduced the number of hours that our box office operates," added Selene. "We used to be open five or six days a week from noon to 5pm to process reservations, answering phone calls and deal with glitches that were happening in our system. Now, thanks to AudienceView, we spend a max of 5-6 hours per week focused on traditional box office operations."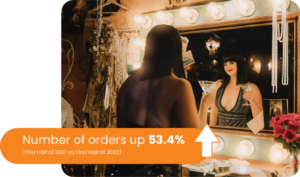 Knowledge is power. "We now have more insight about who our customers are and what shows they've been to. If someone has an issue, good or bad, we can look up their customer account to quickly understand what their relationship has been with us, even if it's somebody that I don't personally recognize," said Selene. "More often than not, that information allows us to better handle the situation."
The approach to marketing is more strategic and effective. "AudienceView makes it so easy for us to intelligently promote our shows," said Selene. "Instead of starting from zero for each show, we generate a list of customers that attended the performance type in the past and tell them it's back. Not only does it help us sell tickets, but it's also well received by our patrons because every email is curated to their likes."
Marketing spend has been cut. "We saved a great deal of money since using AudienceView Professional because we've cut our marketing budget significantly," said Selene. "Thanks to the information we can pull from the system, we have a far better understanding of our audience and how to reach them."
Valuable data is now being captured during the ticket transaction. "Our previous ticketing systems limited us to one checkout question during the purchase flow," said Selene. "We love that we can now add multiple questions to the checkout flow because it allows us to ask how they heard about us, if they are part of a larger group attending the show and so much more."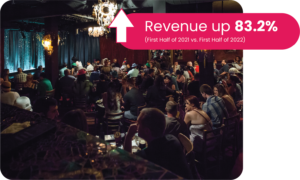 They can practice gratitude and give thanks. "We like to know and recognize our customers," said Selene. "When we see that somebody has been here a few times or that someone donated to a cause, we shout them out during the show or even send them their favorite drink. These are things that we could never do before, but we're now able to do because of AudienceView."
They share information with their clients. "We have clients, like the Rocky Mountain MS Society, that have been doing their fundraiser with us every year since we opened," said Selene. "They know what our old system was like and what it's been like since we started using AudienceView and they are just beside themselves with all of the information we can now share with them. It's allowed them to raise more money at their events to help reach their goals."
Data helps program the content on stage. "Our goal is to sell out every show because a full venue creates the right energy for our performers and patrons," said Selene. "Insight into the more successful shows that have been on our stage – revenue generated, tickets sold – help us make decisions on the shows we book in the future."
Giving back to the community is a pillar of the organization. "We regularly use the donations feature to help raise money for local non-profit organizations," said Selene. "These donation asks are included in the ticket purchase flow and provide our customers with an easy opportunity to support causes that are important to us. And it's equally easy for us to pull the report to pay out the donation when the campaign ends."
Survive, Then Thrive
The Clocktower Cabaret struggled like many other live events organizations during the pandemic but have come out of it even stronger. The partnership with AudienceView played a larger part in their ability to survive and now thrive.
"We just can't rave about AudienceView enough," said Selene. "We couldn't have come out of the pandemic without you. We just couldn't have."