Customer engagement and retention are incredibly important for any live events organization. After all, it's much easier and less expensive to keep an existing customer than it is to attract a new one.
Your audiences want incredible experiences – that goes without saying. But beyond the great events that you host, your customers will keep coming back if you show them some love in just the right way. This means you'll sell more tickets and associated items over the long term.
So, how do you make your customers feel connected and a part of your community?
Here are some strategies to help support your audience retention goals and show your customers that you care.
Understand Your Customers and Send Them Targeted Offers
If you need a gift for someone you don't know very well, you might play it safe and buy them an Amazon gift card that can be used to buy just about anything. Giving an Amazon gift card tells that person you don't know what they really want. Or worse, you don't care to know them well enough to figure it out.
This same concept applies to your customers. If you send them generic offers, they'll appreciate them less and will be less likely to make a purchase.
Your database is the key to understanding your customers and sending them targeted offers that they are more likely to accept.
In AudienceView Professional, our segmentation and reporting tools allow you to create targeted lists based on what your customers really want.
For example, let's say your venue hosts a variety of events including theater, dance and music. If you have patrons who attend dance events on a regular basis, you can target them with a package for all the dance events at your venue. Offering them a package for your music events would be off-base. They are much more likely to buy the dance package.
Gaining a deeper understanding of your customers and their behaviors will allow you to engage with them more intelligently. And by sending targeted offers, they're more likely to buy tickets again and keep coming back.
Use Email to Engage Your Customers
Once you've developed your lists and created targeted offers for each of them, you'll need to actually send out these offers.
Email, of course, is one of the main channels you'll use to connect with your customers. In fact, email is the preferred method of communication for 72% of US consumers.
AudienceView Professional has several tools that make it easy to engage with your audiences.
First, we integrate directly with MailChimp and Constant Contact. You can create segmented lists in AudienceView Professional and send those lists directly to either of these providers with our API.
Pre and post-show emails also help increase customer engagement, improving attendance and retention rates.
Pre-show emails remind attendees that their night (or day) out is coming soon and can help get them even more excited for the event. In these emails, you may also want to include important information like directions to the venue, nearby parking or where they can get a bite to eat before the event. Some organizations may also use their pre-show emails as an upsell opportunity, showcasing additional products such as parking passes and drink tickets that they can buy for event day.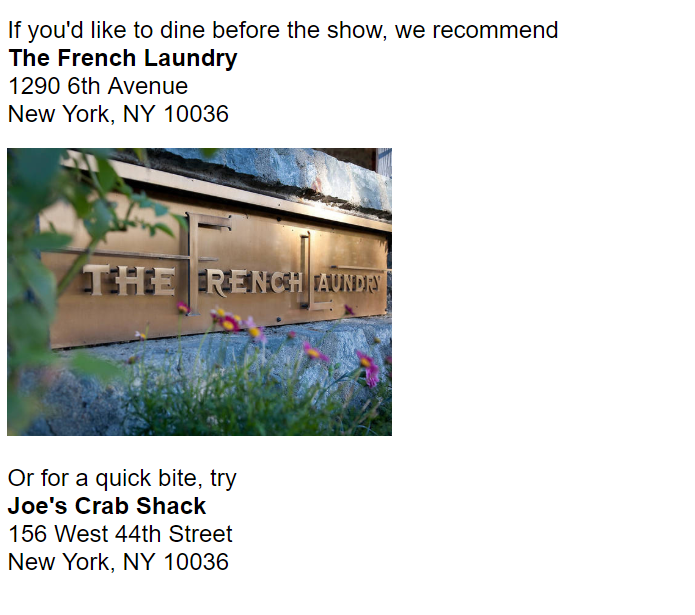 Surprise and Delight Customers at Your Venue
Everyone likes to feel special. Much like a thoughtful gift, a small gesture can go a long way to creating a delightful experience that will make your customers want to come back.
There are a ton of creative ways your organization can engage customers and donors to make them feel special. It doesn't have to be expensive. After all, it's the thought that counts.
You can also leave notes on the seats of frequent attendees or have your ticket office manager greet them by name at their seats and thank them for coming back.
Other perks that reward loyalty can help foster the sense of belonging that customers feel with your organization. Giving your subscribers and donors early access to in-demand tickets or opportunities to meet cast and crew members can help make them feel like a part of your family – and keep them returning again and again.
Track the Success of Your Marketing Campaigns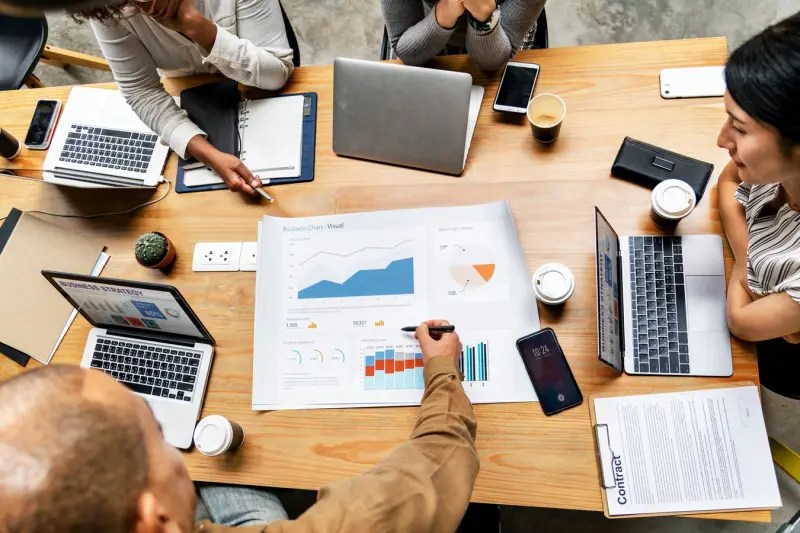 Much like how you need to understand your customers, you also need to understand the results of your marketing campaigns so you can iterate upon your efforts and improve continuously.
This goes beyond monitoring the revenue and ROI of your marketing campaigns. While these metrics are important, gaining a full understanding of the success of your marketing efforts requires you to dig deeper.
In AudienceView Professional, you can track the success of your marketing campaigns with Google Tag Manager. With this tool, you can track components of your marketing campaigns such as cart abandonment, which can help show you if there are any specific elements of your campaigns that you need to fix.
Google Analytics can also give you similar insights on your website. By looking at metrics such as load time and bounce rate for your pages, you can check in on the health of your website and direct your attention to areas that you may need to fix.
The moral of the story for all of these above points is that it takes a deep understanding of your customers and campaigns to achieve success. By investing the time and digging into the data, you can create campaigns that are highly appealing to your audiences and convert at a high rate.
AudienceView Professional provides you with the tools you need to make this happen. From your customer database to your outreach to the analysis of your campaigns, we allow you to gain deep insights that help you optimize going forward. This in turn serves to increase engagement, retention and revenues.
, schedule a demo of the AudienceView Professional platform.