BETTER TICKETING OPTIONS FOR MORE TICKET SALES
Endless Ticketing and Package Options
Your ticketing, packages, and merchandise management come together seamlessly with AudienceView. With unlimited ticket types, flexible packages, and a dedicated storefront for products, we empower your ticketing success like never before.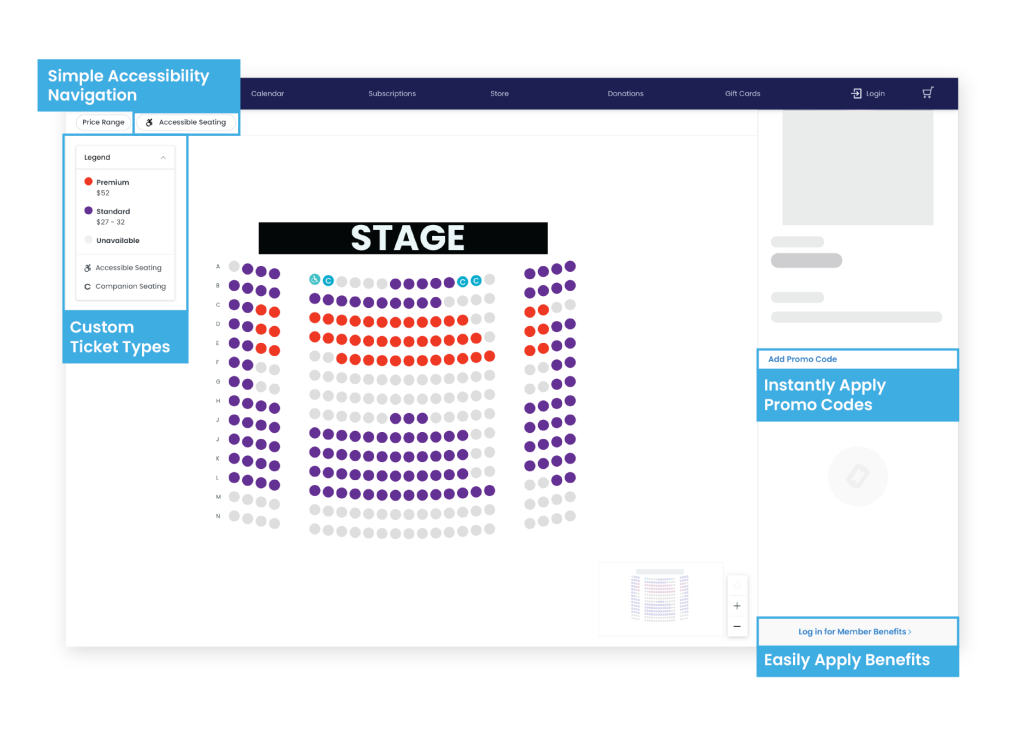 Ticket Types, Unrestricted
Giving your patrons different ticket options should be easy – and with AudienceView Professional, it is. Our platform enables you to create however many price tiers & ticket types you need, from VIP to GA (general admission), from Accessible Seating to Discounted/Limited View seats.
Unlimited ticket types and price tiers.
Quickly create comp, consignment, or ticket discounts.
Customized order confirmation emails by ticket type.
Instantly add, delete, or update ticket types in real-time.
Easy to set time-based dynamic pricing.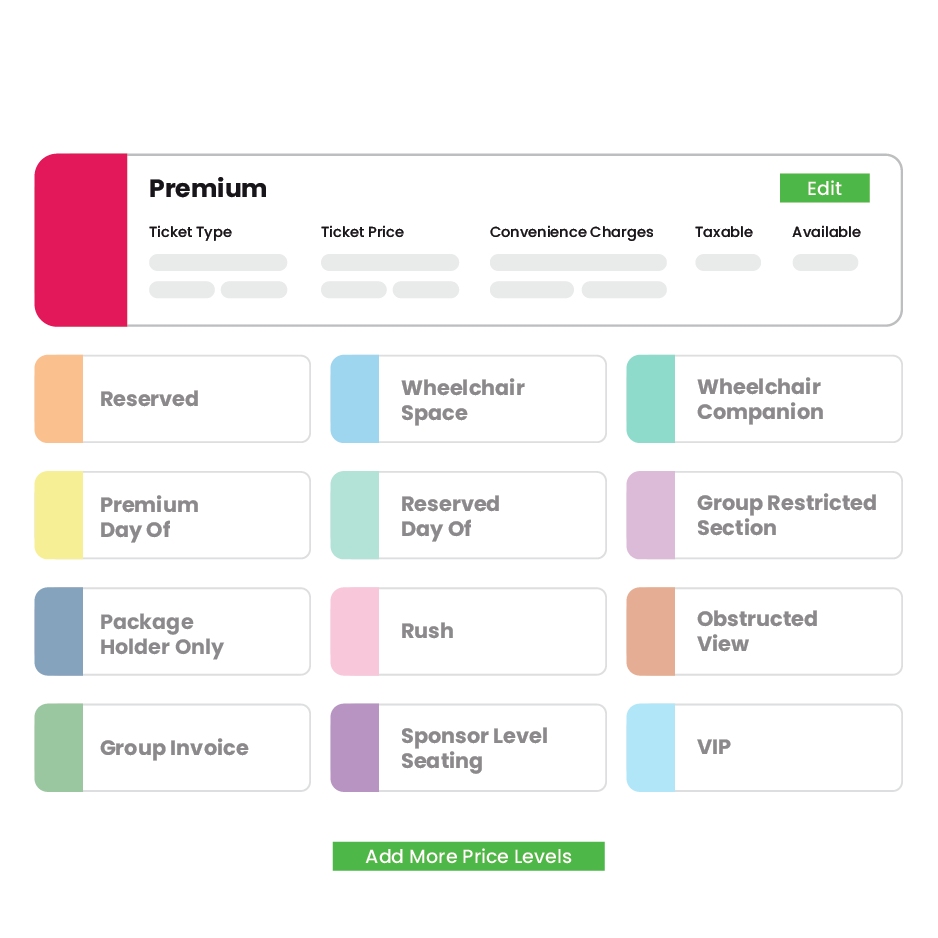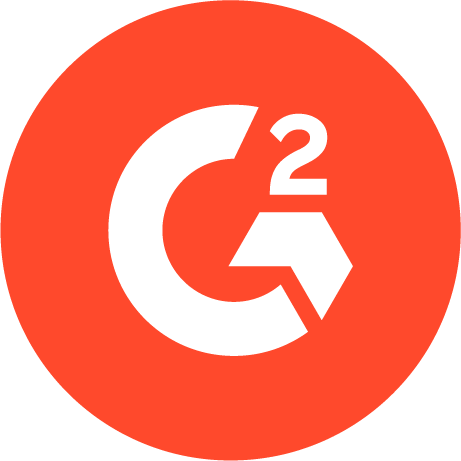 Lots of easy flexibility setting up sections, pricing, discounts, time-constrained offers. Easy to close off sections and then open them up, hold seats for various comps and special guests.
Andrew M
Box Office Manager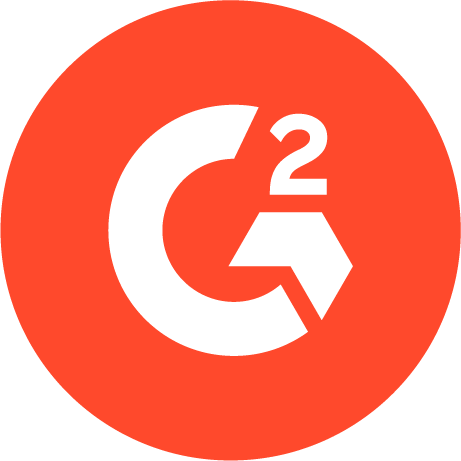 The reporting is insanely detailed – you can run dozens if not hundreds of separate reports – its incredible. The flexibility it offers is remarkable as well — ability to do pre-sales, multiple ticket tiers and special offers.
verified User in the performing arts
Endless Flexibility With Packages & Subscriptions
Flexible packages aren't just a nice-to-have. They're a key driver of growth and are only growing in popularity. Don't just take our word for it – see how our clients have used our subscription & packages functionality to create subscription products that are growing at 3x the rate of single ticket sales. We enable you to grow faster with the flexibility build limitless package options.
Create fully customized flex packs based on events, ticket types, series, and more, with optional limitations such as the number of tickets.
Easily build any package you can think of, from "Pick-any 6 shows" to "Date-night" bundles for Friday-night entertainment.
Quickly set up automated same-seat subscription renewals, easy-to-apply package discounts, and exclusive package-holder events or pre-sales.
Let patrons choose their desired package events/tickets during checkout or at a later date.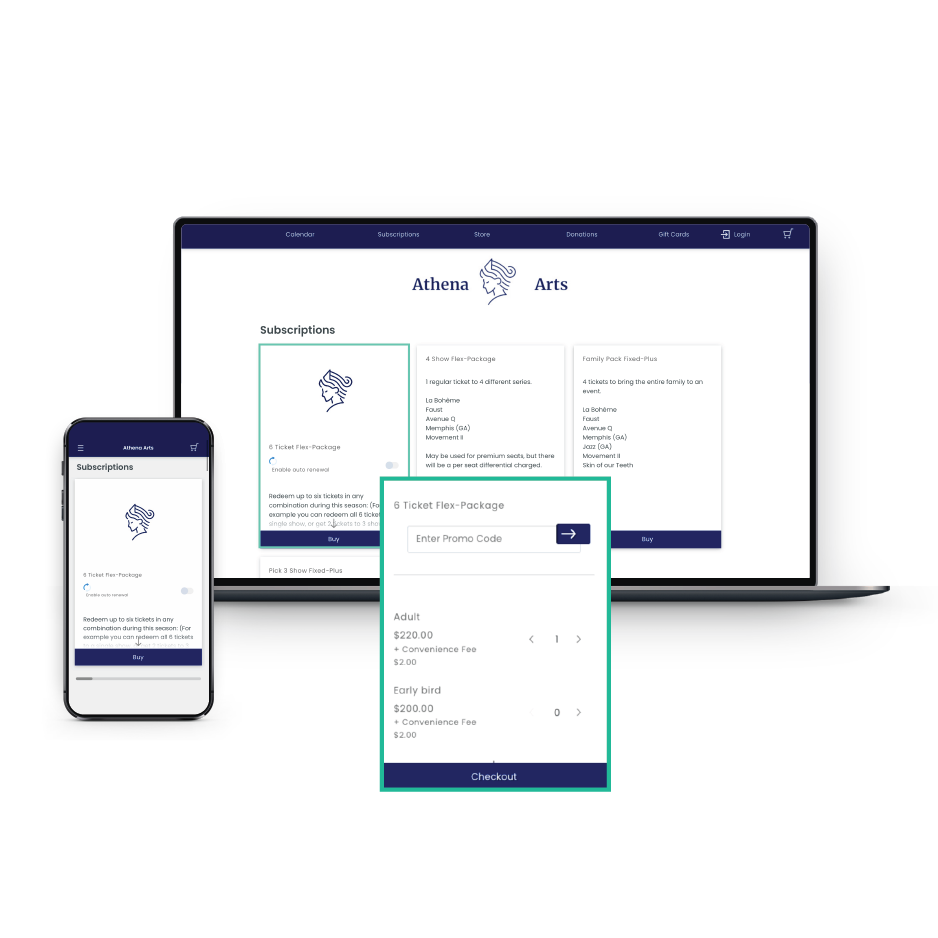 Sell More Than Just Tickets
We all have that one t-shirt, mug, or bobble-head. It might be from your favorite musician's tour, your college homecoming game, or your local theatre's best performance – but it's something you cherish and show off proudly.
We empower you to create lasting memories for you patrons by offering them the merch they love! And beyond merch, our products functionality allows you to setup anything you need as a separate product, from parking to class supplies.
Dedicated storefront for products & merchandise.
Integrated add-on product offers can be enables throughout checkout.
Separated product sales reporting.
Easy-to-use gift card builder allowing patrons to input custom message, recipient, sender, and choose their delivery method.
Let members easily apply their benefits to products & merch.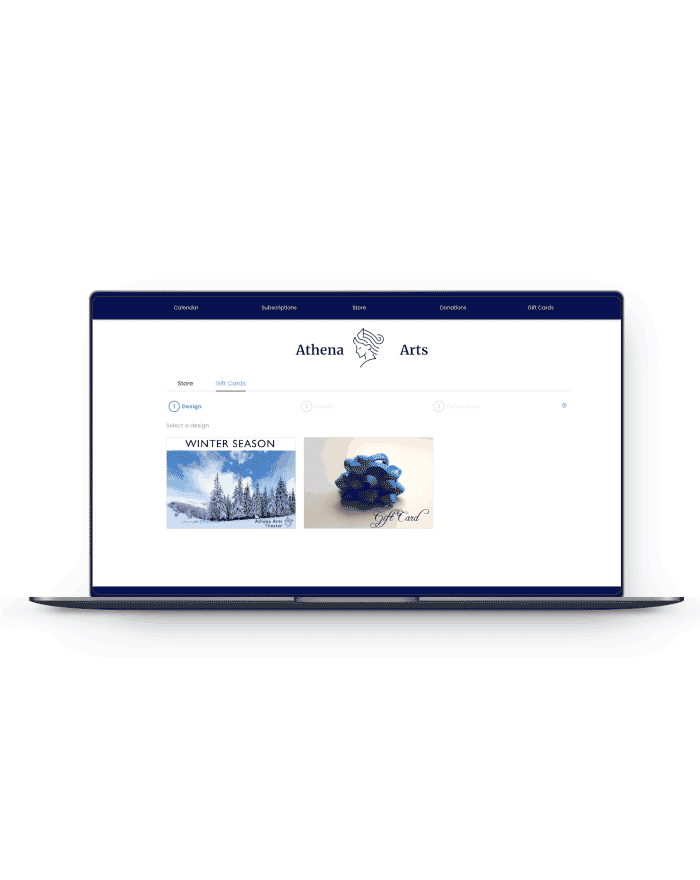 Simplify Your Daily Ticketing Operations
Over 80% of our client-facing teams have prior experience in live events, so we understand the complexities you face daily. AudienceView Professional was purpose-built by arts and events professionals for seamless ticketing experiences.
Manage refunds & exchanges effortlessly.
Swiftly move patrons to new seats or performances.
Accurately handle Daily Cash out with pre-built reports.
Efficiently scan or check-in patrons, either manually or electronically.
Easily grant limited permissions to volunteers or other users.
Accommodate custom sponsor needs on tickets, emails, and more.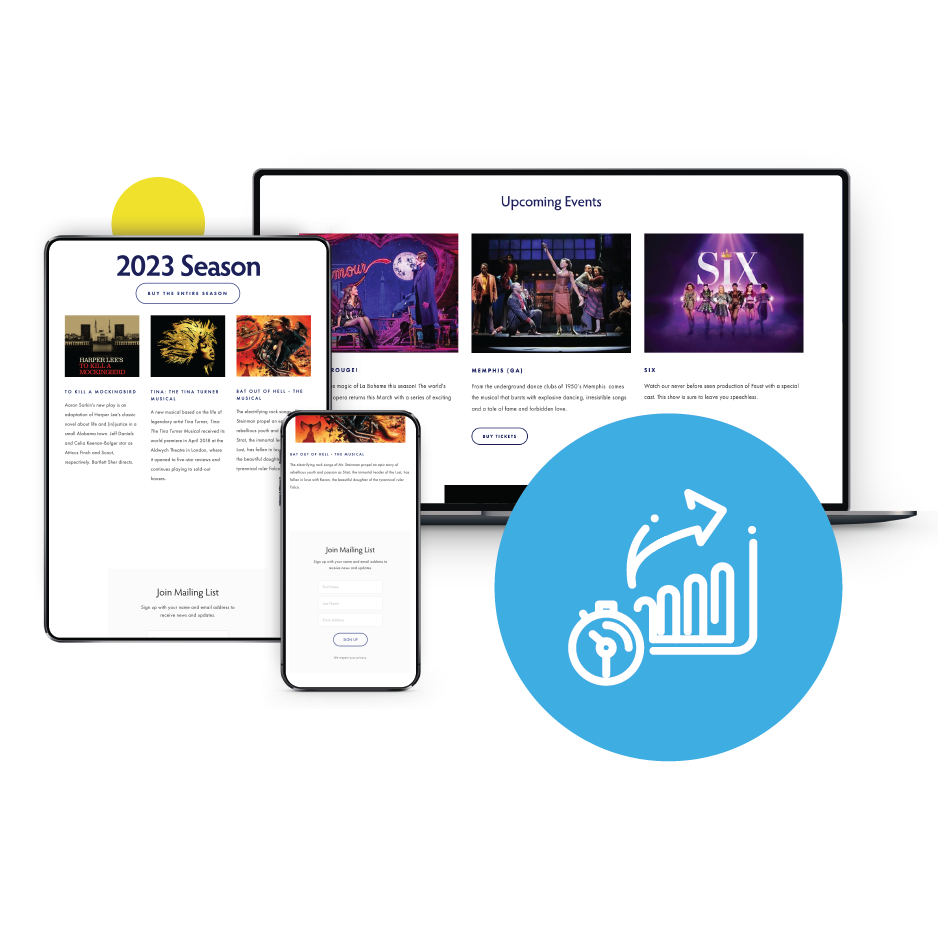 Want to see more? Questions?