CREATE AND MANAGE MORE DONATIONS & MEMBERSHIPS
Empower Your Fundraising Campaigns
Discover the potential of AudienceView Professional – designed by experts in development, ticketing, and CRM. Take control, convert patrons into donors and members, and elevate your fundraising with easy-to-use tools and configurable options. Watch your donations soar as your campaigns reach new heights.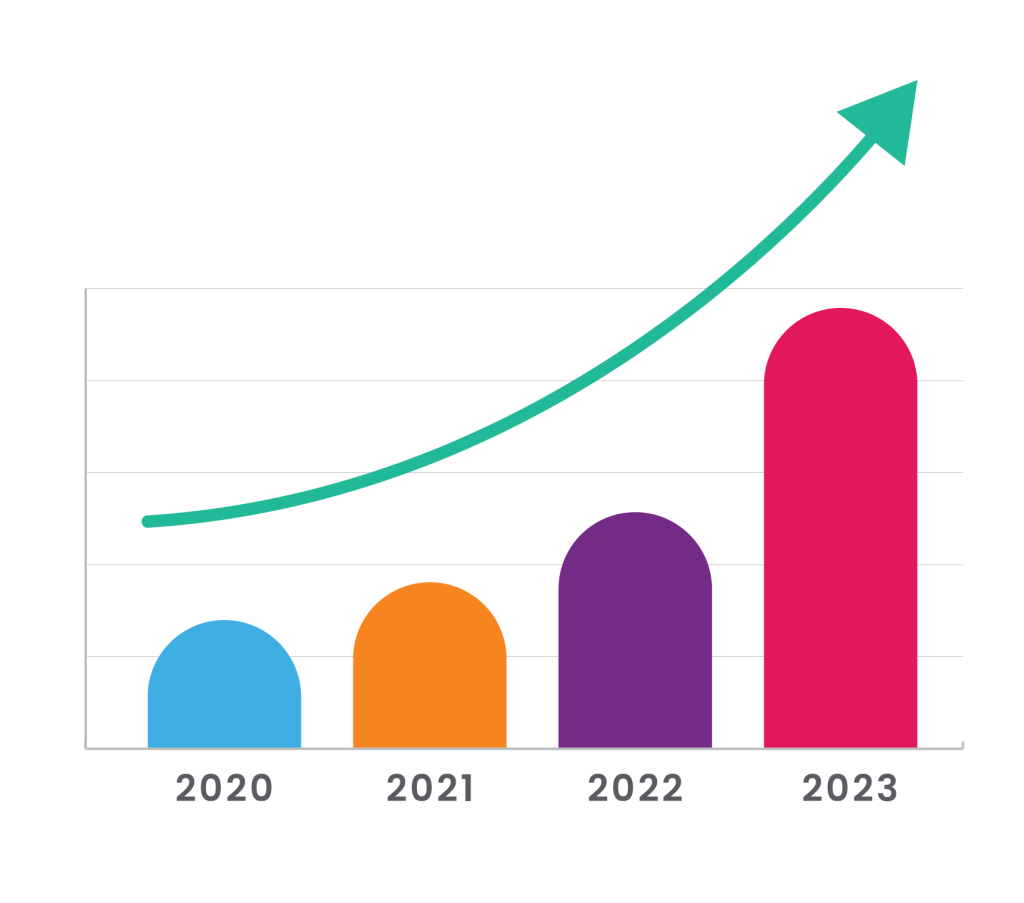 More "Donate" Less "Skip"
Live-event goers are most likely to donate to campaigns that have a specific cause and public goals. That means that you need your fundraising platform to empower you with control, not stifle you with limitations. Our platform gives you the control you need to create fundraising campaigns that convert patrons to donors, and donors to members.
With nearly two-thirds of our clients experiencing remarkable donation growth since 2019, our unique features have helped organizations accelerate ticket, package, and donation growth.
Easy-to-use campaign builder with full configurability.
Options for custom pre-set donation amounts and free entry.
One-button "Remain Anonymous" option for donor privacy.
Seamless capture of corporate matching for increased contributions.
Flexible recurring donation options (monthly, quarterly, yearly).
Campaign specific custom donation acknowledgement emails
Set public and private goals with detailed tracking.
Allow donors to easily waive tax benefits.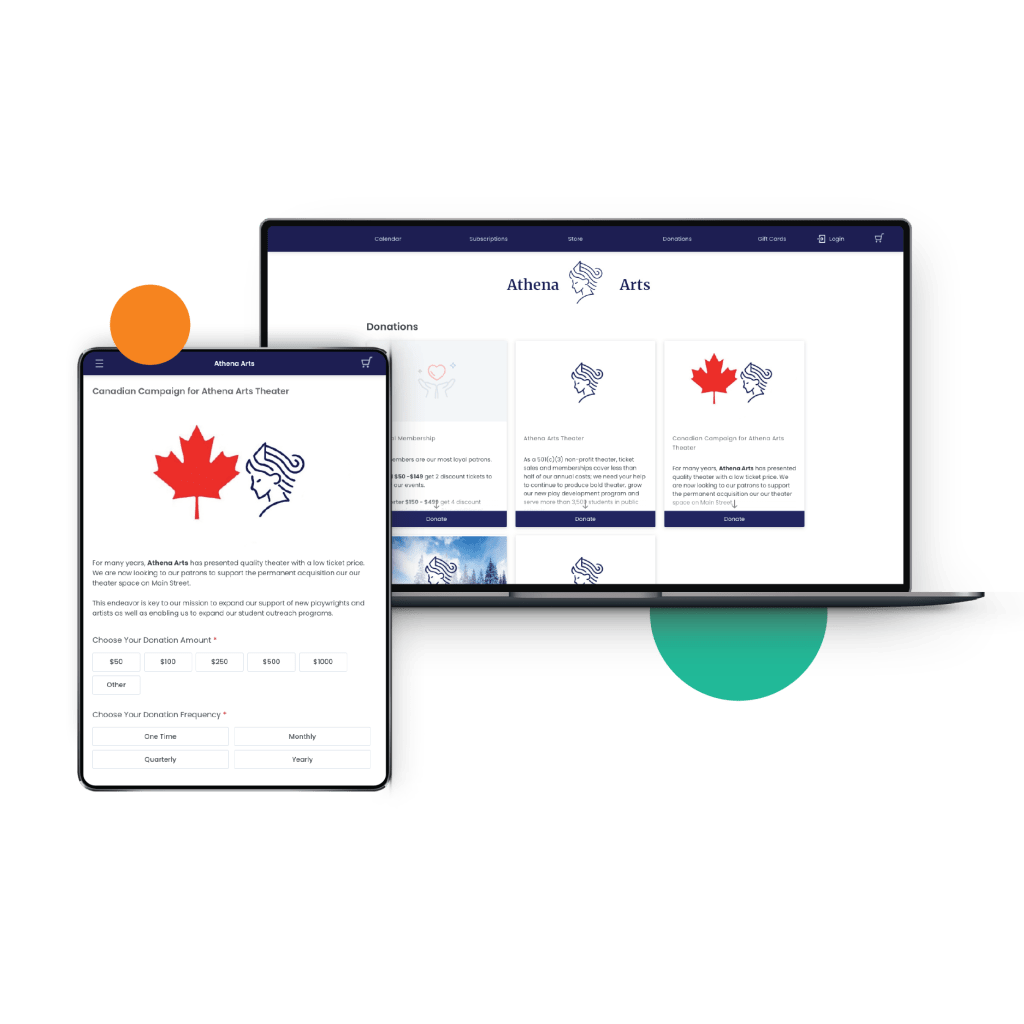 Memberships that Excite
Memberships shouldn't be boring. Current and future members should be able to see their memberships' value and impact. That means that your development organization needs the flexibility to offer tiered membership levels with custom benefits, clearly outlined for potential members. AudienceView Professional, enables you to build memberships that convert donors in members easier than ever before.
Offer memberships on a dedicated storefront or alongside packages for increased visibility.
Clearly outline membership tiers and associated benefits for clear communication.
Allow members to conveniently select their events/ticket benefits during checkout or at a later date.
Easily change or adjust memberships in real-time to adapt to evolving needs.
Quickly apply member benefits across a patron's household for shared enjoyment.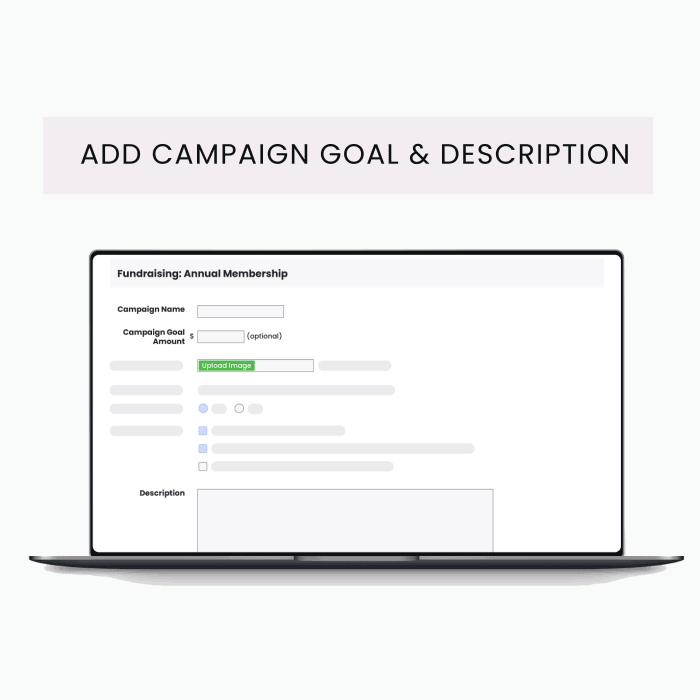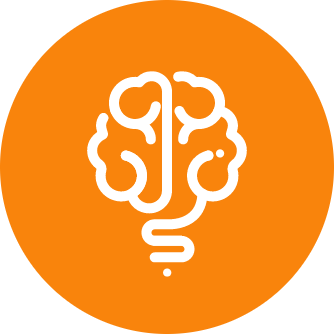 DID YOU KNOW?
3 out of the top 4 factors that motivate donors to donate more are related to early or exclusive access to events and products. Don't let your memberships platform hinder you from showcasing the benefits of becoming a member. With AudienceView Professional, you can transform one-time donors into loyal annual members, maximizing your fundraising poten
Efficient Fundraising Operations
At AudienceView, we understand the pivotal role fundraising plays for non-profits as an essential revenue stream. In 2022 alone, we processed over $100M in donations for our valued clients – an impressive testament to the power of fundraising. However a huge growth in donations, comes with a huge growth in tasks for development teams. AudienceView Professional was built to enable your development team to grow, and to streamline operations while converting more patrons into donors, and donors into members.
Easily create portfolio tasks for individual team members for improved organization.
Share real-time progress reports, fostering efficient team collaboration.
Quickly manage and track team member tasks to stay on top of actives.
Print custom donor acknowledgment letters, adding a personal touch to your interactions.
Easily tag current or potential donors into custom built segments.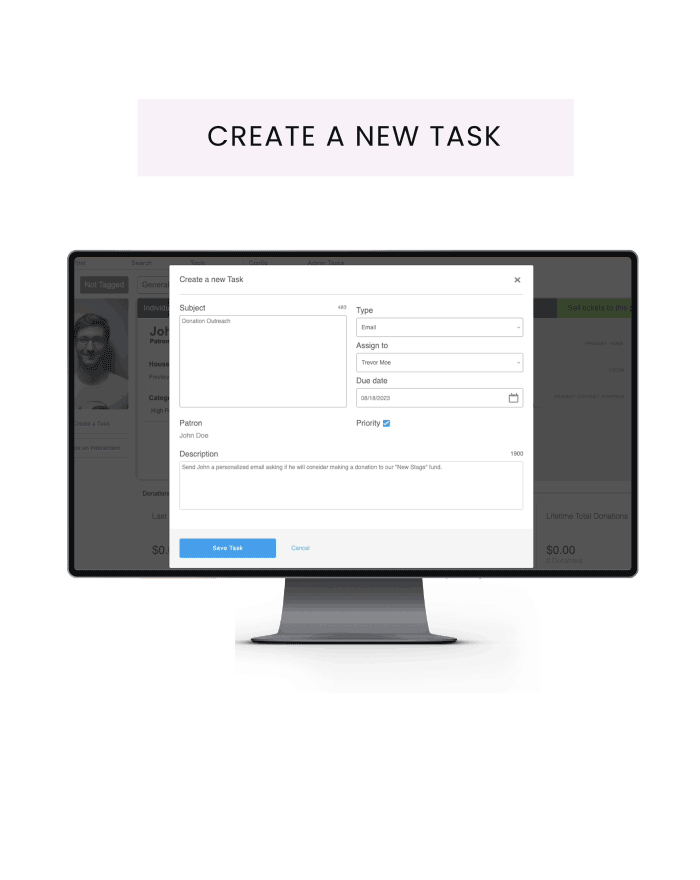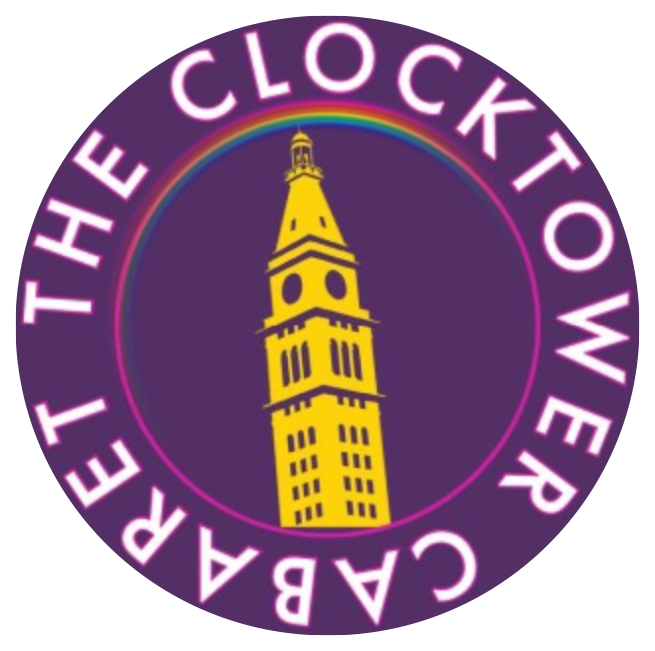 We regularly use the donations feature to help raise money for local non-profit organizations. These donation asks are included in the ticker purchase flow and provide out customers with an easy opportunity to support causes that are important to us. And it's equally easy for us to pull the report to pay out the donation when the campaign ends.
Want to see more? Questions?