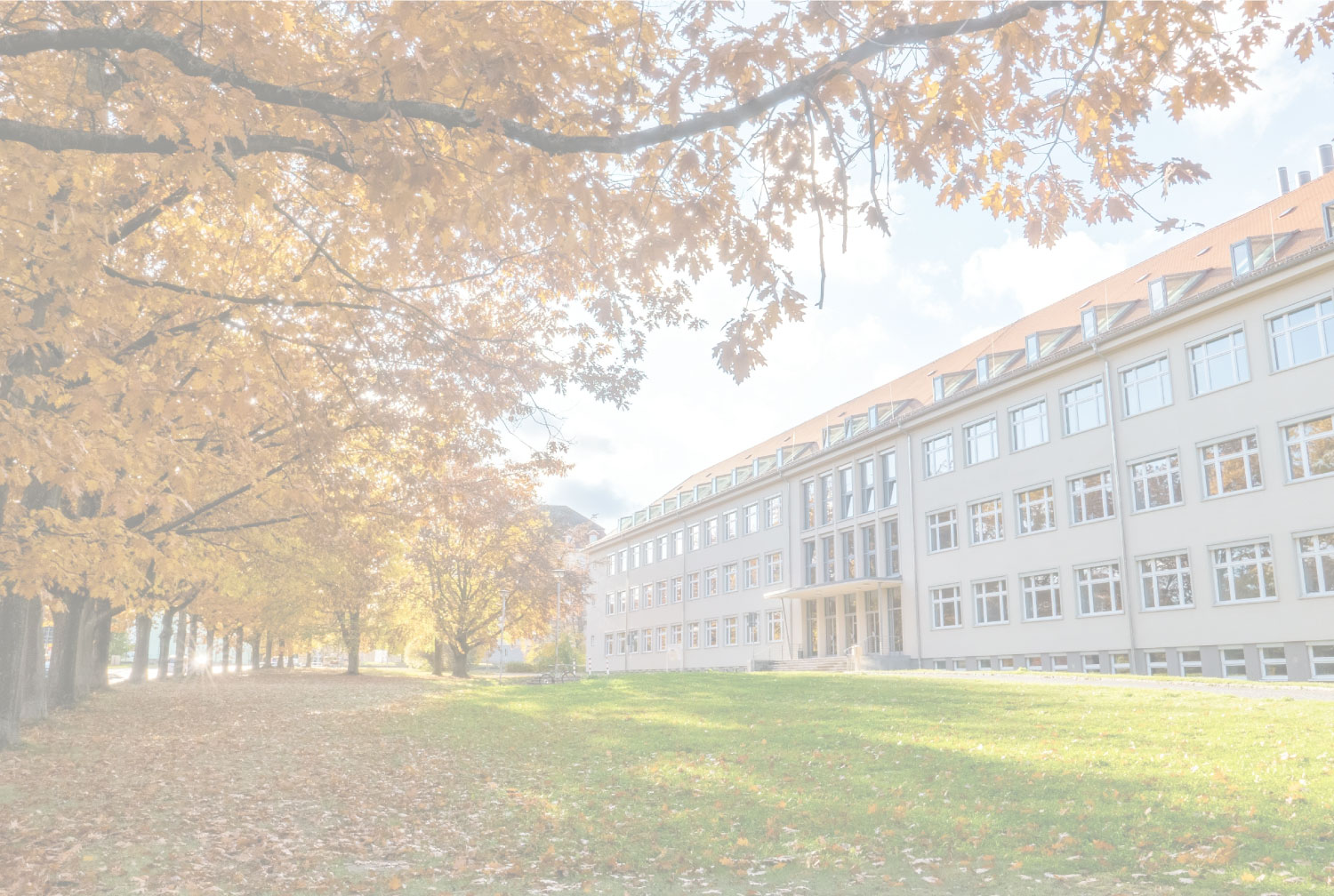 COLLEGE AND UNIVERSITY TICKETING SOFTWARE
Tailored for Higher Education
AudienceView Campus is the leading ticketing and event software for the higher education market. From prestigious universities in the Ivy League to campuses of all sizes across North America, AudienceView Campus ensures a seamless experience for event organizers, students and attendees alike.
Unmatched Features for Your Campus Events
Seamless Campus Engagement
Our cloud-based solution ensures that tickets are available 24/7 from any computer, providing easy access through a user-friendly and PCI-compliant portal. Students, faculty, and staff can use their campus credentials for real-time authentication, allowing for online discounts and seamless validation of their university affiliation.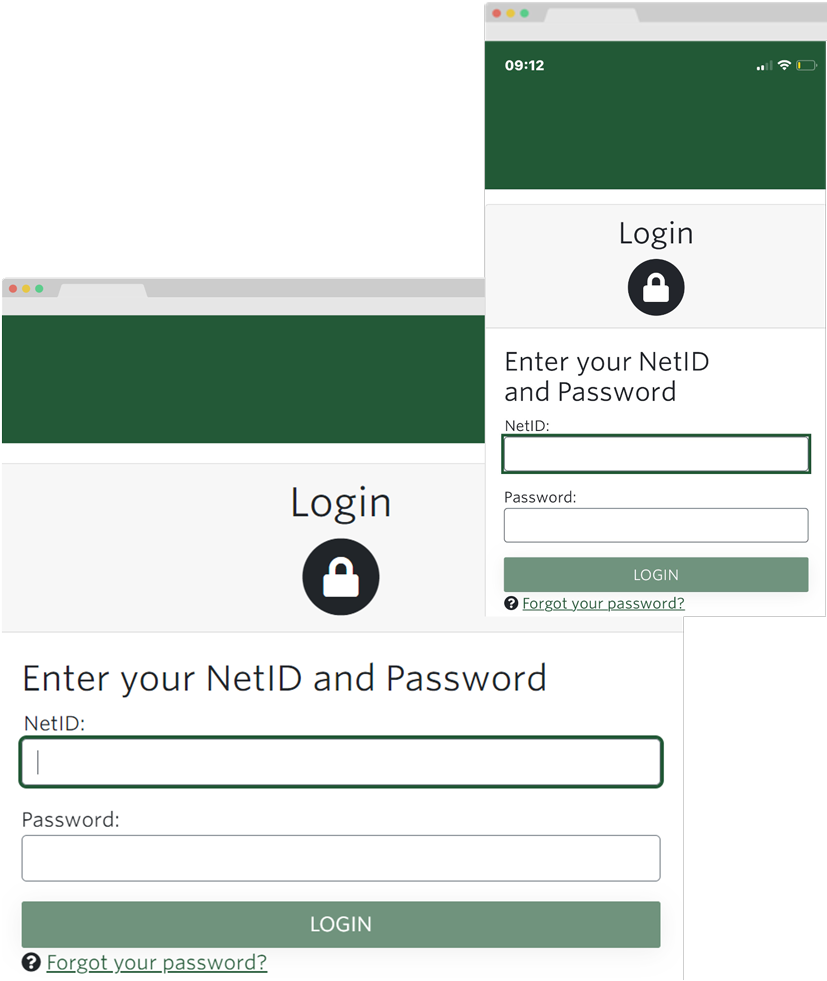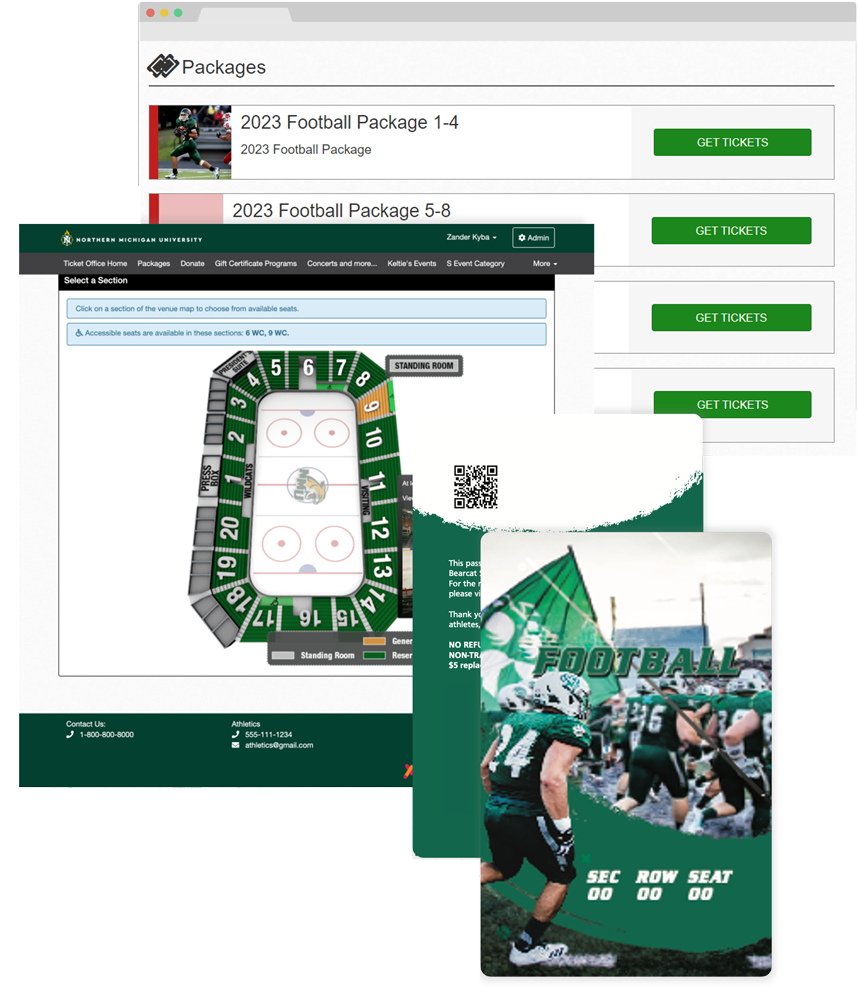 Versatile Ticketing Options
Whether you're selling individual tickets, event packages, group sales, discounts, gift certificates, or promotions, AudienceView Campus provides flexible box office tools to meet your specific needs. Choose between general admission or assigned seating options and customize tickets with advertisements or relevant information.
Data Security
We take data security seriously, offering PCI compliant point-to-point encryption (P2PE), HECVAT assessments, and a commitment to WCAG A and AA compliance for your entire campus.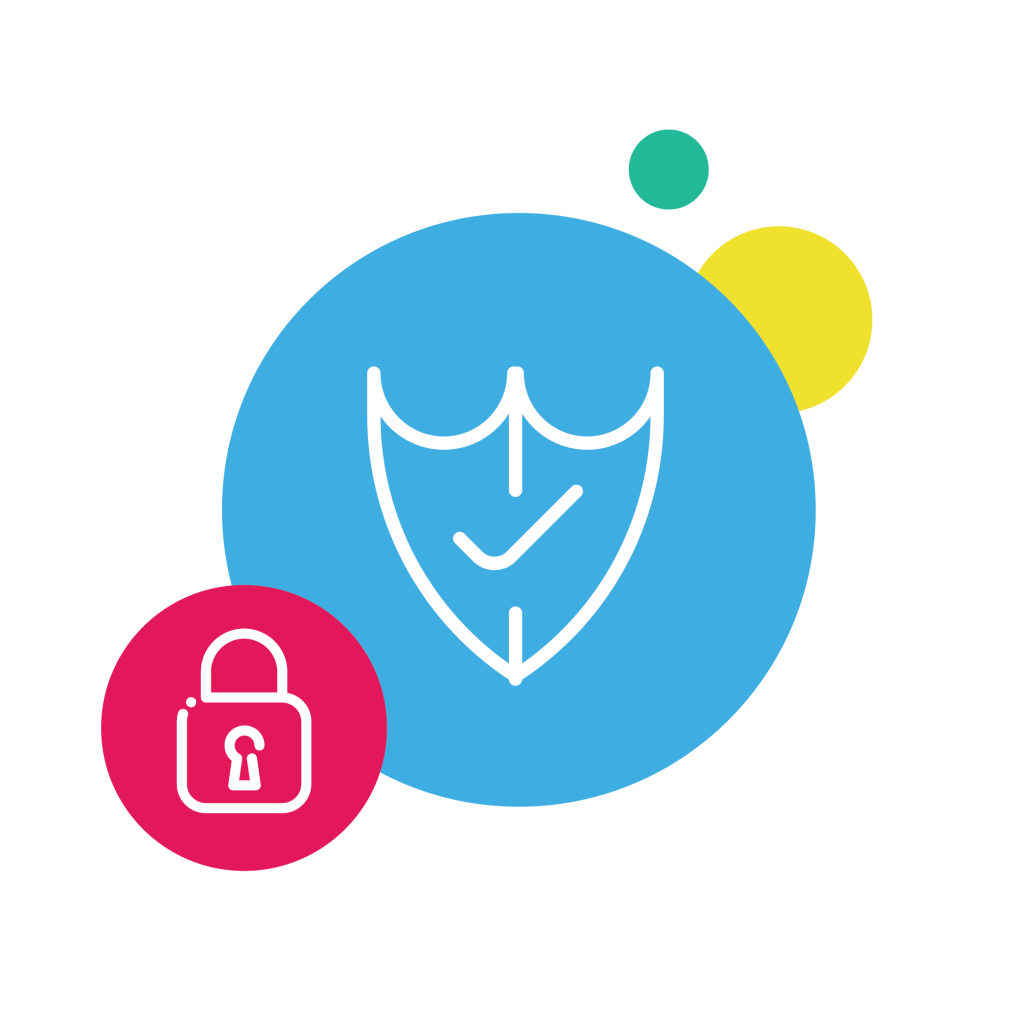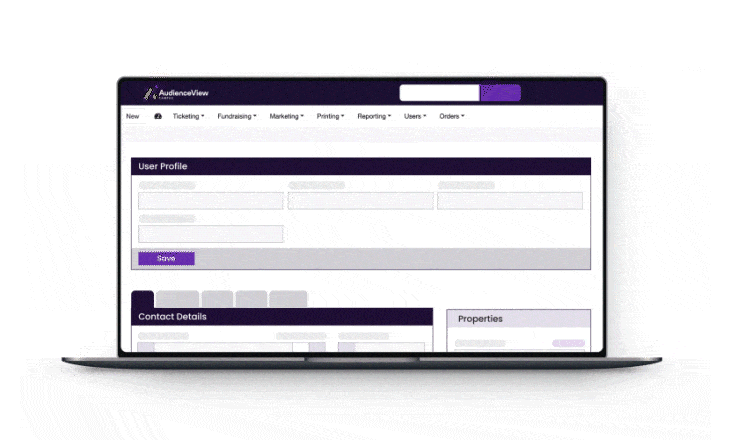 Effective Marketing and CRM
AudienceView Campus empowers you to craft a user database tailored to your marketing efforts, enabling targeted and powerful messages to your customers based on their interests, attributes, or background. Engage with social media tools, monitor results, and track sales trends over time. With our Google Analytics integration, you gain valuable insights into user behavior and create an optimized checkout experience.
Comprehensive Reporting
Access over 50 real-time reports covering attendance, fundraising, finance, marketing, ticketing, and more. Our web-based reports offer various filters for tailored insights, and they can be exported to Excel or Adobe PDF for seamless sharing and analysis.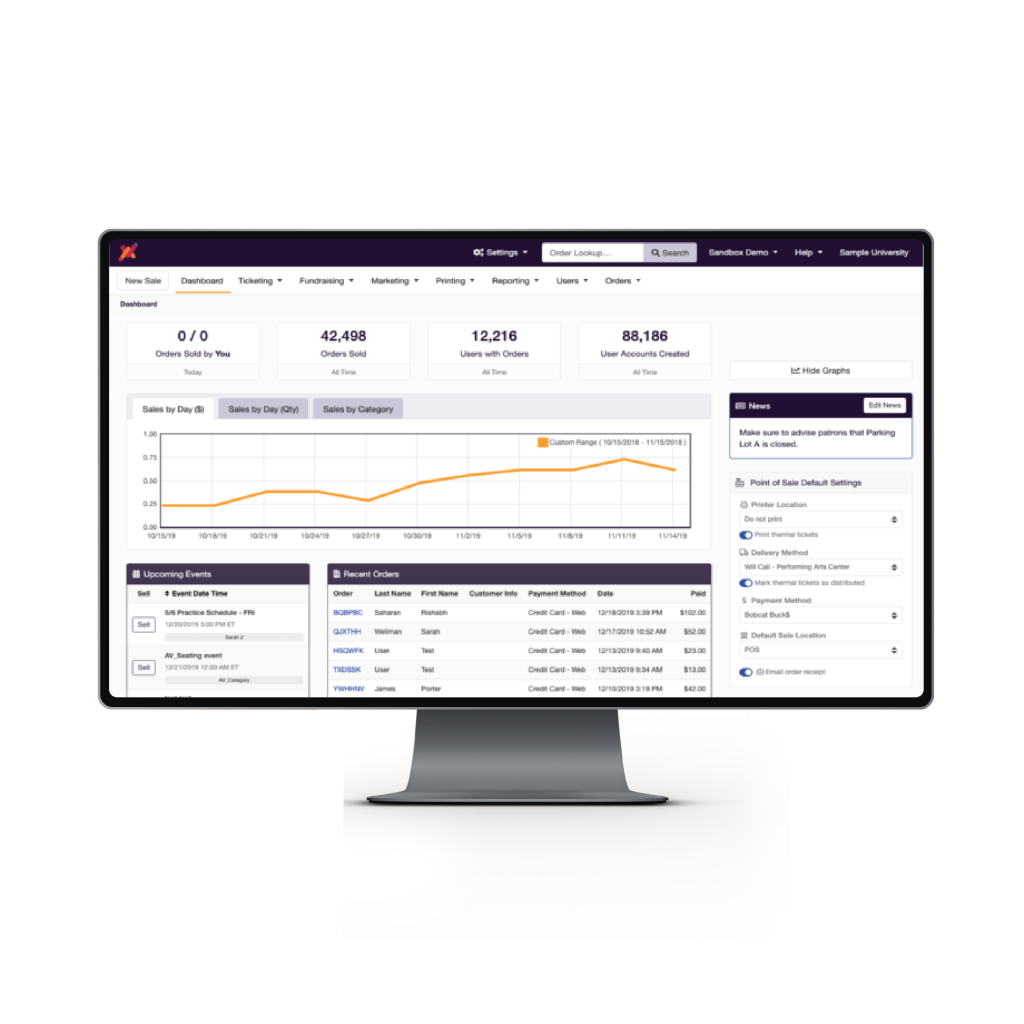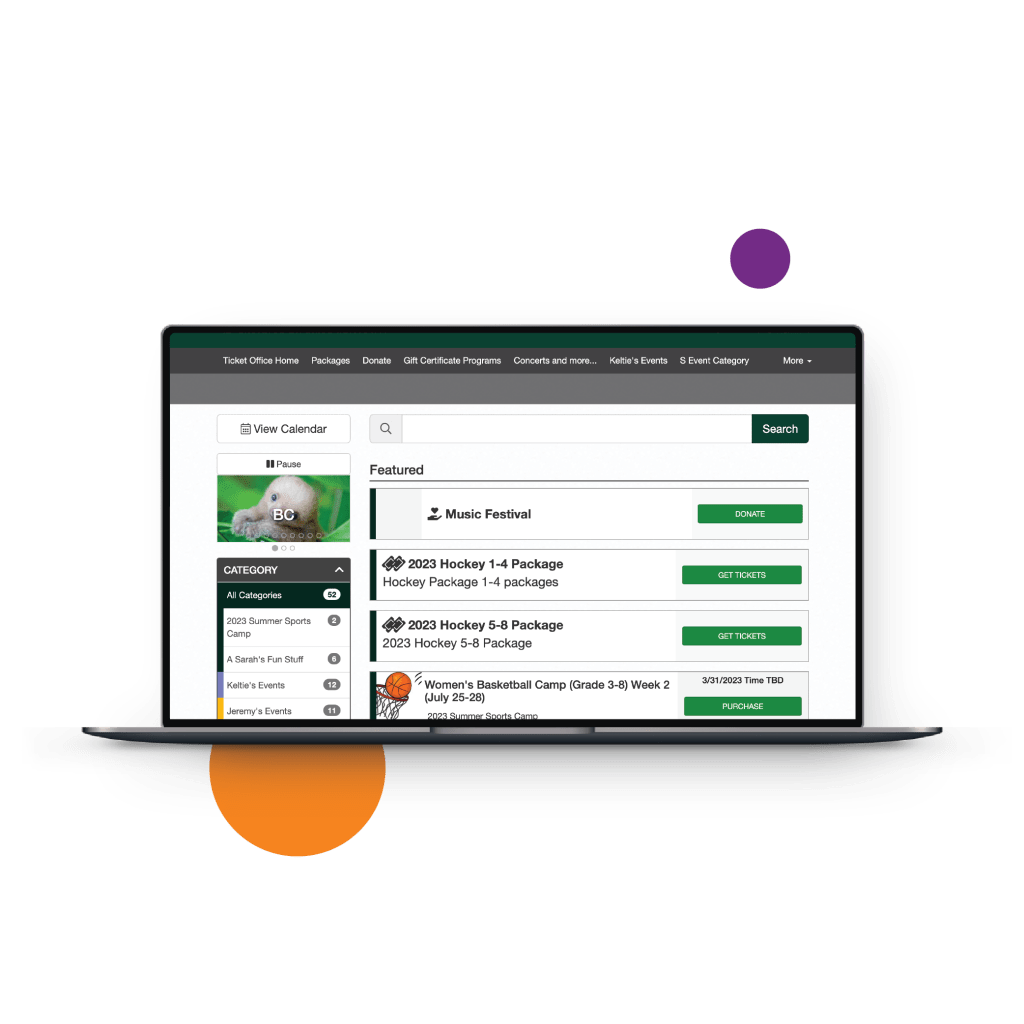 Custom Branding
Emphasize your brand identity with AudienceView Campus, as the entire application is custom-branded to reflect your institution's colors, logos, and look and feel. This creates a unified and engaging experience for your audience throughout the ticketing and event journey.
See AudienceView in Action
Experience the power of AudienceView Campus and revolutionize the way you manage, promote, and engage with your campus events.